This is my grandpa's great, classic recipe. I make some changes such as skim milk and cheese, but he went full all the way when he made it. YUM! Don't forget to hook up your recipe at the end of this post!
10-12 oz (3 cups shredded) American Cheese
Cheddar Cheese
butter, salt, pepper, milk
Cook the Macaroni and do not rinse.
Layer in the dish in two to three layers each layer add American cheese, onion, spices and butter. Fill the dish, on the top add the cheddar cheese.
Add milk until the dish is half full.
Bake at 375 until brown on the top (my favorite part!!!)
I took this picture after the first layer (you can see all the ingredients) then forgot to take one when it was done… We were too hungry!
 And a few of my favorite links from last week:
Barley Salad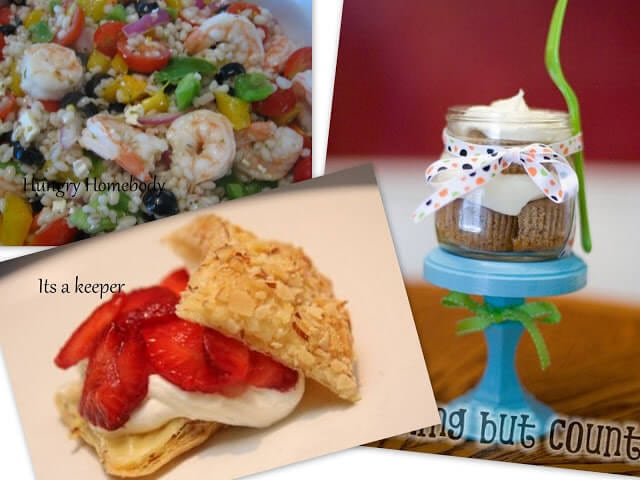 If you have been featured, take a button!


Looking forward to seeing you around the blog…. don't be a stranger!