Looking for the cookbook giveaway? Go HERE!
Most of you know that I live in Hong Kong, so when I get the chance I LOVE to get to Hobby Lobby and Joannes to see what deals I can find. I was able to get to both last week and I was pretty pleased with my finds. I always feel like I spend too much, but knowing that I won't get there again until Christmas or next summer… I don't feel too bad! 
Did you know that Hobby Lobby has great coupons on their website? You can go and print one out every time you go. I used the 40% off last week to by some vinyl lettering for our apartment. Here's my stash from last week:
Where is your favorite place to to stock up? What coupons or tips do you have to share? I'll be in the States for a few more weeks so would love any more great tips, I can always use more!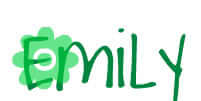 Looking forward to seeing you around the blog…. don't be a stranger!