I am always amazed at how much some of you get done with kids around! So talented! I am always trying squeeze in a moment at the computer whenever I can. The other day my little guy was fussy so I had him on my lap while I was working. Next thing I knew… I looked down and he had conked out! SO funny, I had my husband take these before I laid the little guy down. 
I love how he is sleeping on the paper I gave him to play with…
 Believe it or not, this is a separate occasion. Jet lag makes him VERY sleepy!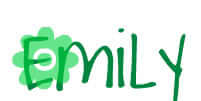 Looking forward to seeing you around the blog…. don't be a stranger!