I'm So thrilled to welcome Mary from Passionate Perseverance today. She has an amazing blog with great recipes and amazing stories. I hope you will go check it out.
 
Absolutely thrilled to be guest posting today. It's my first time and I am so thankful for the opportunity. I have been baking up a storm this holiday season and am always looking for a new recipe to try. Of course chocolate is always my go to flavor and these little numbers are packed with oooey gooey spectacular chocolatey yumminess. The best part of the recipe?? It's made with whole wheat pastry flour. So they are healthy triple chocolate pecan oooey gooey chocolately yumminess! You must bake these…you will not be disappointed! 
Happy Holidays!
these little numbers are just packed with chocolate goodness!
Recipe courtesy of Ellie Krieger
Ingredients:
1/4 cup butter, softened
1/2 cup dark brown sugar
1/4 cup granulated sugar
1/4 cup canola oil
1 egg
1 teaspoon vanilla extract
1/2 cup all-purpose flour
1/2 cup whole-wheat pastry flour
1/4 cup unsweetened cocoa powder (not Dutch processed)
1/4 teaspoon salt, optional
1/3 cup coarsely chopped dark chocolate (2 ounces)
1/3 cup coarsely chopped milk chocolate (2 ounces)
2/3 cup chopped pecans, optional
Directions:
Preheat the oven to 350 degrees F.
In a large bowl, mash together the butter and sugars with a fork until well combined. Add the oil and egg and beat until creamy. Mix in the vanilla.
In a medium bowl, whisk together the flours, cocoa powder, and salt. Add the dry ingredients to the wet ingredients and mix well. Stir in the dark chocolate, milk chocolate, and the pecans and mix well. Using a tablespoon, scoop the batter onto an ungreased cookie sheet. Bake for 12 minutes. Transfer cookies to a rack to cool.
Now onto the features from last weeks party. SO many great links and comments. You guys are amazing and make me feel so good about hosting each week.
Bistro Style Sauteed Mushrooms-Tools for Kitchens
Chicken Karahi 2-Simply Sweet N Savory
Dinner Roll Sandwiches-Megs Everyday Indulgence
Shortbread with Toffee-My Naturally Frugal Family
Swiss BBQ Burgers-Talking Dollars and Cents
Fantasy Fudge-Alana's Ramblings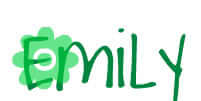 Looking forward to seeing you around the blog…. don't be a stranger!