Today I have no food to share… as this is posting I am flying back to Hong Kong with my two kids…and eating plane food. Nothing photo worthy for sure!! I'll be back next week with something tasty from my own kitchen and hopefully will be over jet-lag by then too!
Here are a few of my favorites from last weeks party. Thanks to all who linked up and also those of you who take the time to leave lovely comments… I LOVE them.
Peanut Butter Cheese ball-My favorite Finds
Looking forward to another great week of links!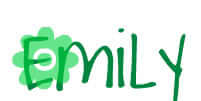 Looking forward to seeing you around the blog…. don't be a stranger!