So….once again this girl doesn't have food to share with you all….I'm currently blogging pool-side at a hotel in Siapan. My brother teaches here, and since its just a hop-skip-and a jump from Hong Kong, we are spending our spring break visiting him. Please forgive my lack of recipe posting… Would love for you to take a moment and check out my archives that I'm working hard to keep up and perfect. I'll be sharing a tutorial soon on linking a post to a picture and creating you own picture archive page.
Wow, what another great week of links!! You guys are awesome cooks! I'm always SO inspired looking through the links. Here are just a few of the many great ideas! I've
Pinned
and
facebooked
(is that a word?) the features for this week… go check 'em out!
Can't wait to see what's up this week!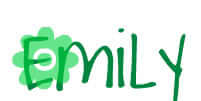 Looking forward to seeing you around the blog…. don't be a stranger!