Posting might be a bit sparse in the next couple of weeks… we are moving next week… into a place that is currently under remodel! yikes! So… not sure what that will all look like. We closed on out new place May 2nd. Since then we have had workers removing 15 yr. old wall paper (from the walls and ceilings!!) and then apply plaster so we can paint. Its too humid here in Hong Kong for dry wall, so under the wall paper was cement walls. We have to have it plastered before it can be painted. The place also had some piping issues, so we've had plumbers in there as well. Needless the say, its currently a mess and its hard for me to even think about moving when its a construction zone. But.. we have to, because next week on the 25th, I have to give up the keys to this place as that is the closing date for our sale! In the end it will be good, we are getting more space, but overwhelming. I'm also fortunate because we currently live on the 12th floor, and we are just moving down to the 2nd in the same building. It would be a piece of cake under normal circumstances.
I can show you some of the paint colors we've picked out (that is hopefully being put on the walls RIGHT now).
These two colors will be on our walls in the living room/dining area.
This is for our master bedroom.
 and these two will be in the boys room. two walls of each color.
 We've picked out a neutral color for the hallway, two spare rooms and inside of the hall closet. I will be heading down there tonight to see if any progress has been made.
We are also putting in a tub (only had two showers) and a couple of doors (hallway and kitchen. 
My husband and I have been tackling the smaller projects ourselves…and I'll share more on that soon.I'm hoping be sharing lots of posts on decorating soon. I have a tutorial on recovering roman shades coming up!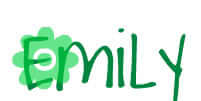 Looking forward to seeing you around the blog…. don't be a stranger!