Hi! Welcome to another Tasteful Tuesday! I've also got a great guest post for you today with a cute kids craft!
Have you entered the SMILEBOOKS giveaway? The post has had lots of hits, but not too many entries… come on people… free photo books???They make fabulous gifts for teachers, parents and grandparents!
There will not be any features today…. Friday I will be posting: 25 fabulous things to Eat, Make, Do and Craft for the holidays. This will include features from last weeks party and this week as well. And… since next Tuesday is Christmas I will not be hosting a link party, I will be celebrating Christmas with my family, as I pray you will be as well! And…. onto the main events…
Hello, I'm Jenna and I'm visiting today from MumCentral.co.uk to share some simple card making ideas for toddlers and pre-schoolers!
Salt dough decorations card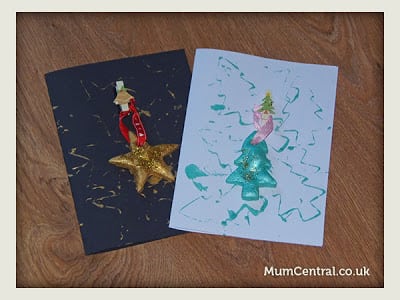 Salt dough decorations cards are simple to make and provides a keepsake decoration which you can use on your tree for years to come!
What you need:
To make the salt dough:
1 cup of salt
1  cup of flour
1  cups of water
Children's ready mixed paint
Glitter
Ribbon
Small craft peg
Card
Christmas stampers (or cookie cutters!)
What to do:
Firstly you will need to make a salt dough decoration and decorate it using paints and glitter (if you are new to making salt dough check out our post on making salt dough decorations)
Do some lovely festive printing onto the card using the stampers/cookie cutters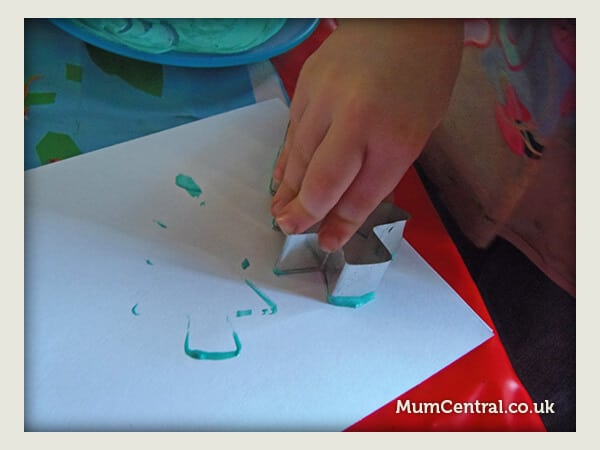 Once dry use some PVA glue to stick the small peg onto the front of the card
Finally peg your child's decoration onto the front of the card
Rudolf Hand/footprint Cards
Hand/footprint Rudolf cards are really easy to make even with very young children- they are great for giving to family from your little one this Christmas!
What you need:
brown paint
googly eyes
small red pom pom/ or glue and red glitter
pen
card
glue
What to do:
make a print of your child's hand/foot onto the card using the brown paint
once dry use some glue to stick the googly eyes in place, and make Rudolf's nose using either a pom pom or a dot of glue and a sprinkle of red glitter!
draw a mouth onto Rudolf using the pen
Christmas Tree Card
Make a pretty Christmas tree using simple materials and encourage your child's creativity!
What you need:
card
glue
paintbrush
glitters
coloured cellophane
What to do:
Drizzle glue over the white card and sprinkle lots of glitter over the top of the card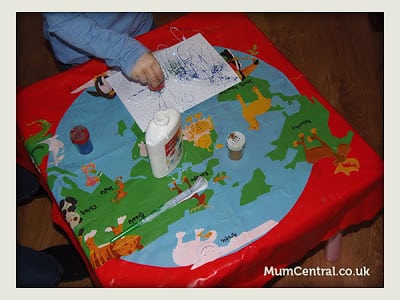 Whilst this is drying, cut a Christmas shape from the piece of coloured card and stick a piece of cellophane over the back of the card.
Glue the coloured card onto the front of the drizzle picture on the white card and you have a beautifully decorated tree!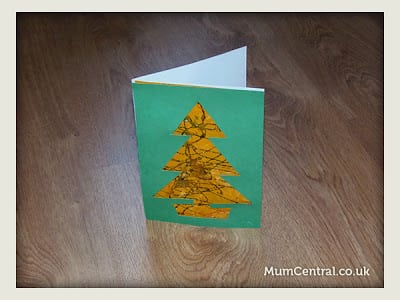 Jenna, Thanks for sharing this super cute and creative idea!
Now onto the PAR-TAY!!! Remember to check back on Friday for features from last weeks party and this week… its going to be a super holiday features post!!!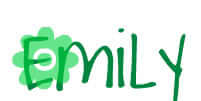 Follow along here:
Facebook
*
Pinterest
*
Subscribe in a reader
Looking forward to seeing you around the blog…. don't be a stranger!