All of these projects today have a spring theme… whether in color, design or specifically say spring, these are fabulous spring fabric projects.  Whether you sew or not you should be able to find a spring fabric project that will inspire you this week.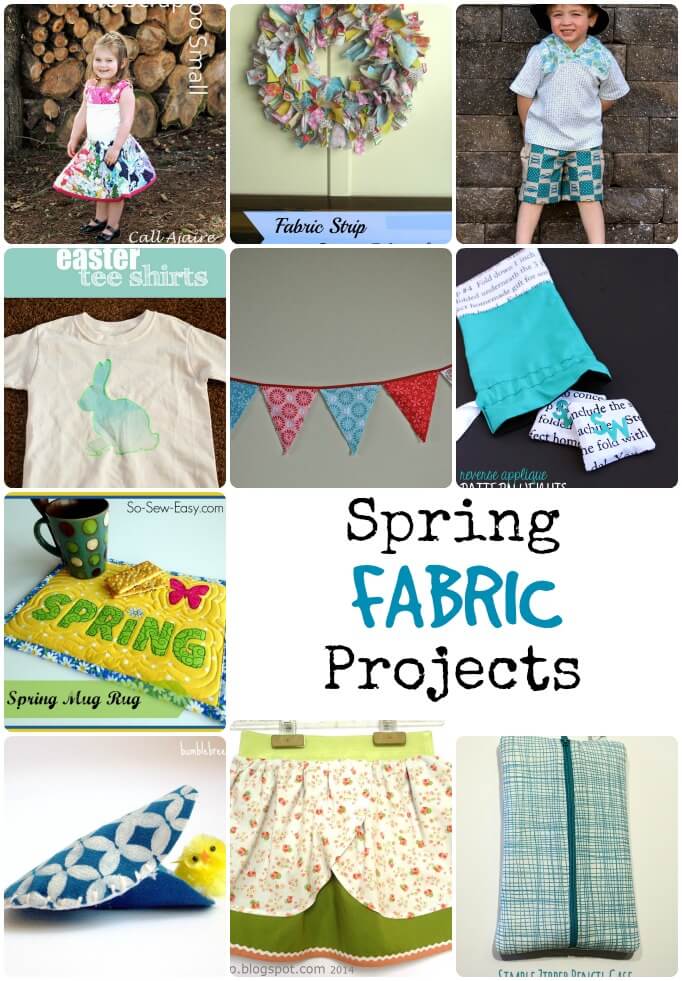 Be sure to check out teh features over at my CO-Hosts:
Food @ Gina's  Crafts@ Katie's DIY@ Amy's 
And now for a closer look at each one…
Spring Mug Rug by So Sew Easy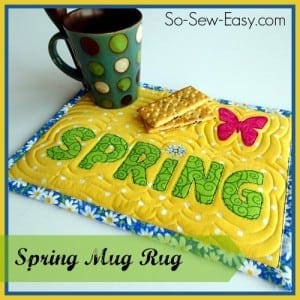 Reverse Applique Pattern Weights by the Experimental Home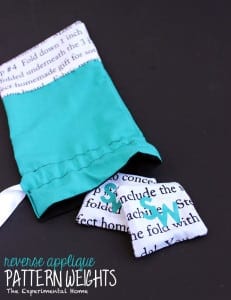 Spring Skirt by Roby Giup
Ombre Easter Shirts by Scattered Enthusiasm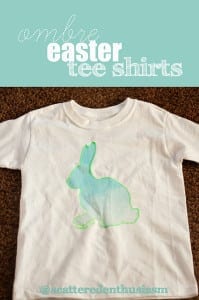 Spring Break Outfits by Moose Mouse Creations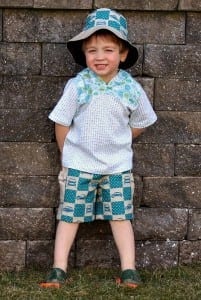 Egg Pockets by Bumble Bree Blog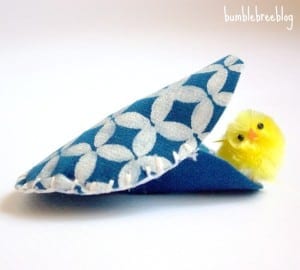 No Scrap too Small by Call Ajaire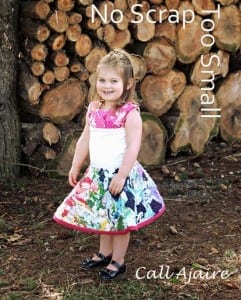 Easter Banner tutorial by Run 'n Stitch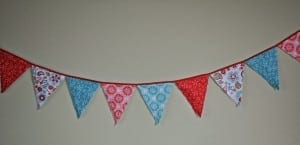 Fabric Strip Wreath by Robyn's View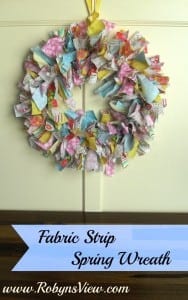 Zippered Pencil Case by Little Red Window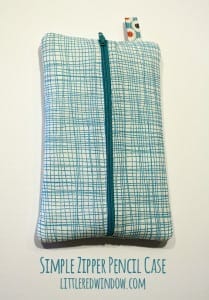 and speaking of sewing and fabric, did you see the huge free patterns for kids post I did yesterday?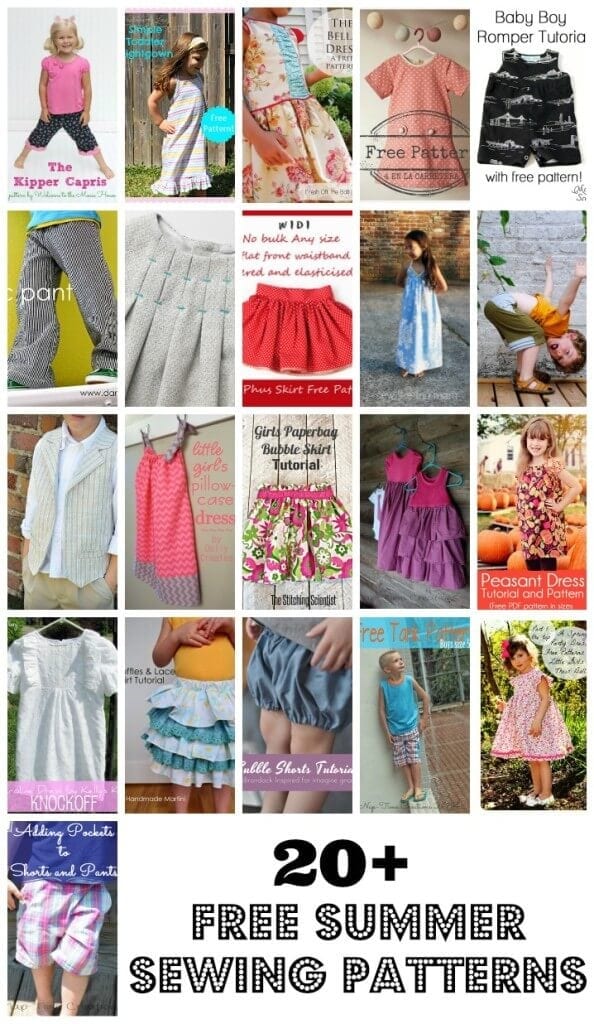 <p style="text-align: center;"><a href="https://www.kleinworthco.com/category/create-link-inspire-features" target="_blank">Food @ Gina's</a>  Crafts<a href="https://www.thecraftyblogstalker.com/search/label/Featuring%20You" target="_blank">@ Katie's</a> DIY<a href="https://www.marvelousmommy.com/category/create-link-inspire-features/" target="_blank">@ Amy's </a></p>