Have you entered the Shabby Apple
GIVEAWAY
???? A $75 gift card could be yours!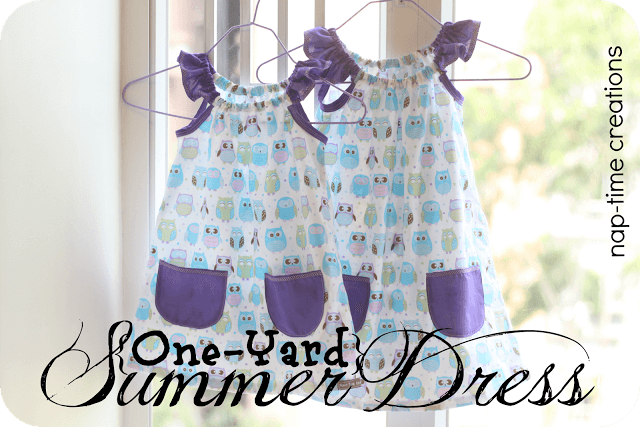 We interrupt the landslide of fall projects for an ill timed summer dress post!
As you know.. my new favorite book is One-Yard Wonders… Everything I make from it I LOVE! This project is no exception! Now I realize I am going out on a limb here to post a summer dress in the middle of November, but these two beautiful girls live in Cambodia and its always summer there. So, for our dear friends I whipped up these little dresses before we saw them last weekend.
Apparently its not just my boys who have trouble taking good pictures… ahhhh don't we all love kids photography.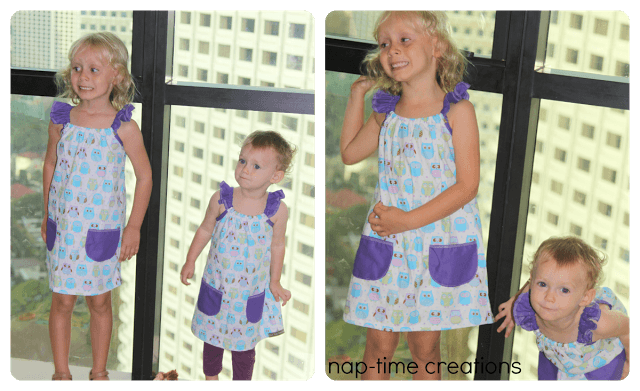 I was able to make both of these dresses from 1 1/2 yards of the owl fabric and 1/2 yard of the purple.
I added a few fun details…
My other One-Yard Wonders: