You may have noticed… I've updated my social networking links… I've had the Flickr group for months now… but never told you all about it… and I just created the facebook page… 
SO, link up anything inspired by this blog to my flickr group or facebook page… hope you will stop by and say hello!
 Love these muffins!
Brown Sugar 1 c.
Whole Wheat flour 1 1/3 c.
White Flour 1 c.
Vanilla 1 tsp.
Oats 2 cups
baking powder 2 TBS
cinnamon 1 tsp.
milk 2 cups
eggs 2 (beaten)
oil 1/4 c.
berries (blue or strawberries chopped) 1 1/2 c.
Makes 24 muffins
Grease muffin tin… stir
flour, oats, sugar, baking powder and cinn. together. Add milk, eggs, oil until blended. Finally add the berries, don't over mix and squish. Put in muffin tin, bake 15-20 min at 400.
Now lets check out the amazing things you were all up to last week! My mouth waters every time I go through these links!
Pesto Cheese Blossoms-
Home Cooking
(I could not get a picture to post..go check it out!!!)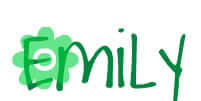 Looking forward to seeing you around the blog…. don't be a stranger!