Welcome to birthday week! This week I'll be sharing all the goodies from our boys Olympic themed party last weekend. My boys are two years and one month apart, so we held a joint party two weeks between the two birthdays! Come back tomorrow for the Tasteful Tuesday Party and to see all the party FOOD! 
Here is the invitation I sent out.
Of course it didn't have the big water mark down the middle! But, I did have the neat picture of my boys in the corner, wearing medals around their necks. I want to share a little bit more about the fab site
picmonkey
which I used to create this invitation.
Today I'm going to show you one more fabulous thing you can do on this site. I love the eraser function!!! First start by creating a blank canvas. I upload any photo, then adjust the settings so its white. You can see my exposure settings on the left.
 Now, go to the stickers function. For this we will be using the button at the top (YOUR OWN)
Then I upload a picture of my son at his pre-school…
 But, I only want him, so this is where it gets good. Use the eraser to get rid of anything extra in the picture! See above where it says overlay? Then underneath…basic and eraser? Click eraser to get started. You can choose the size and hardness. I erased all around my son.
If you make a mistake, click on the painbrush and you can "paint" back in the part you want back! Like this… opps!
 ahhh… I can get it back!
 You can get another "sticker" from the site, or upload another of your own to layer. I've added a clip art ball here. See the white around the ball… not a nice look! So, use the eraser again to get rid of the white. You won't erase the first picture.
 And… now its my son holding a ball. Not him in a preschool class holding a stuffed ladybug with his teacher behind him and kids around! Save and share like crazy!!!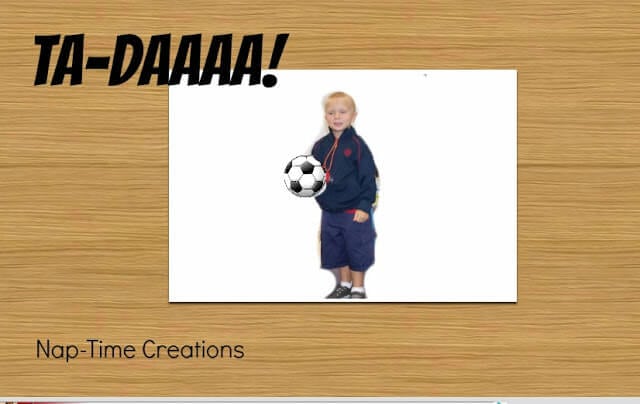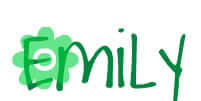 linked up here:
Market Yourself Mondays-Sumo's Sweet Stuff
It's so Very Cheri
I Should Be Mopping the Floor
Looking forward to seeing you around the blog…. don't be a stranger!
Check out these other fun posts