well, I'm cutting this one closer than normal… almost forgot to post this party before I headed out for the evening, yikes! so without further ado….
with your fabulous hosts: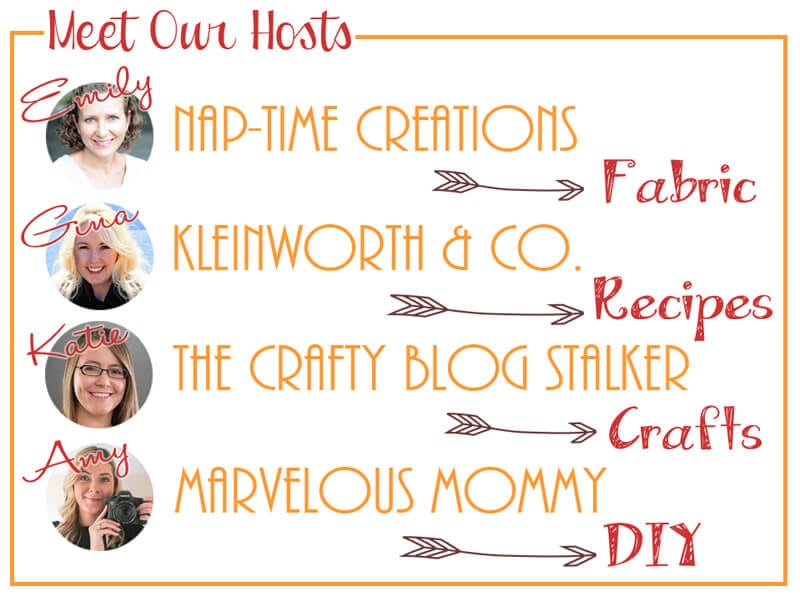 Food @ Gina's Crafts@ Katie's DIY@ Amy's check out the features from last weekend! I was enjoying some family time and didn't do Saturday features, but I did share a bunch of your sewing projects throughout the week.
here are few highlights from my blog:
vegetarian Reuben sandwich – contributor post to LBGC with "light" Alfredo sauce
Mulberry Tunic Testing Tour – Frayed Flannel Baby Blanket Tutorial
okay… and now lets see what you've got. Can't wait to feature some of you this weekend!! Have a great week.