Today I want to share my moms recipe for delicious Peanut Butter Candy. I grew up eating this at Christmas, and still look forward to it every year. Its a great, healthy alternative to the Christmas sugar rush
.
1 cup peanut butter
1 cup honey
nuts to your liking (1 cup?)
1 T vanilla
boil honey until just before soft crack on a candy thermometer.
take off stove, add vanilla
pour into buttered dish to cool slightly.
When you can touch, roll into balls and wrap with cellophane, or drop into mini muffin baking cups, and when cool put in airtight containers. Keep the extra in the fridge, and some on counter for daily eating.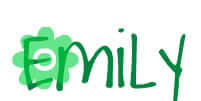 Looking forward to seeing you around the blog…. don't be a stranger!