My son has been bugging me to dye eggs since Valentines Day… I finally succumbed! However, its very hard to find egg dye kits here in Hong Kong, so I looked around the web, then came up with my own DIY Easter Egg Dye recipe. The best part? The mixture worked and the eggs got dyed and the boys were thrilled! Check, check, check! It was SO easy, I'm never buying a dye kit again.
Mix 1/2 cup water with 1 TBS vinegar… add food coloring (several drops) and get dying! Its that simple…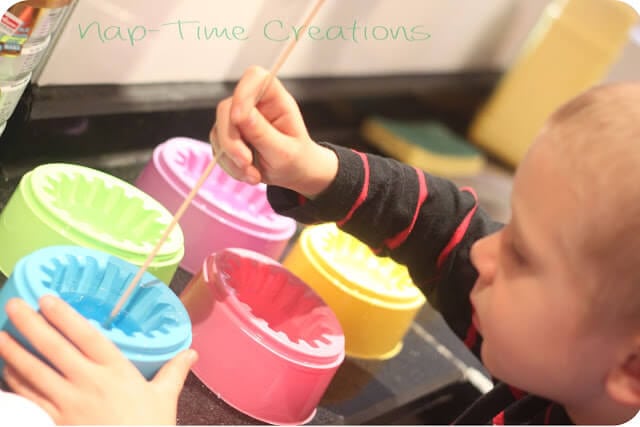 Because it was that simple, and that's not much to post about… I also want to share these nifty
No Spill Egg Cups
that we use year after year. My mom sent them to use a few years ago, the dye that came with them may be gone, but the cups still work great and I plan to use them for years to come. We put the water, vinegar and color in each cup. Stir…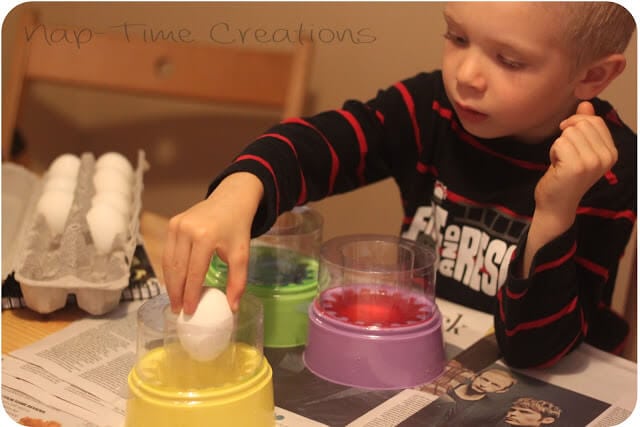 Place the clear topper on each pot… and drop in your egg.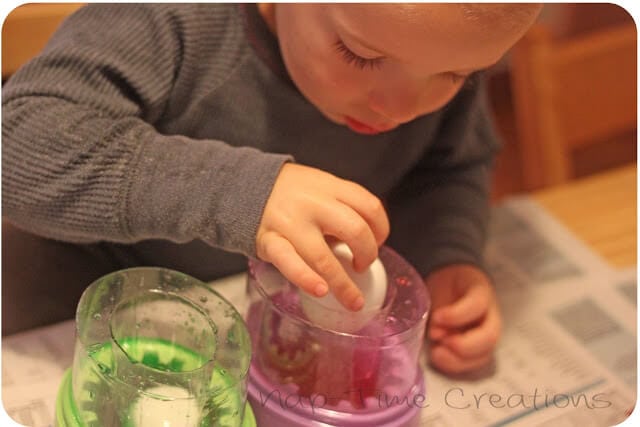 Swirl the egg around for even dying. When you want to take the egg out, you turn the cup over (and the water stays in!)
 Pop out the egg and you are done…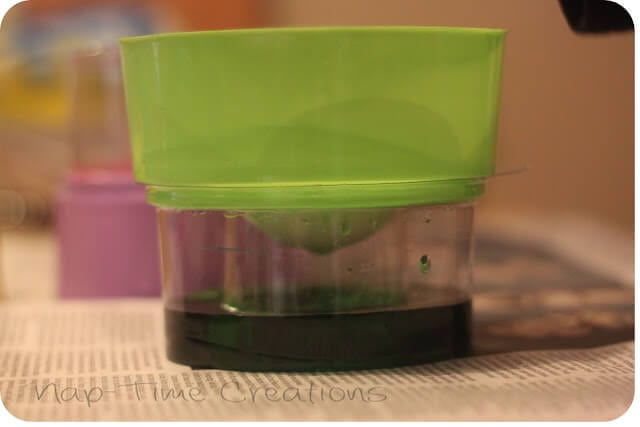 The pink dye went a bit wonky on us… didn't seem to react with the vinegar well, but the others were perfect. Tomorrow I'll show you how we continued to decorate these colored eggs!