I've got a few Easter Projects in the works, and a couple of SUPER Easter Basket tutorials coming… so let's Celebrate Easter! And the reason for Easter: JESUS!
Last year I made
this neat bunting
… which we are proudly displaying again this year. And for Christmas presents… remember my year of pillows?
Here's
the Easter one.
Today… Check out my Easter Wreath…
 Can I just say how much I am going to miss Picnik???? WAHAAA!!! SO sad!
Want to make your own wreath? You can… using the premium Picnik stickers that are available to everyone until it closes mid-April.
I was going to use a wire frame, but then realized the green glitter foam was to small. So, I cute out a cardboard base and went from there.
 I found this great green glitter foam (try saying that 10 times fast!) at my local stationary store and was inspired to make this wreath. You can use anything for the base though. Felt, foam, glitter…
 On the back I drew my rough wreath shape, then cut it out with pinking shears and stuck it to the cardboard.
 I printed these eggs and crosses from Picnik, then glued them to this foam board. I don't actually even know what it is… have had this scrap for awhile… but, normal foam or really anything to add depth is good. I let them dry, then put mod-podge on top for shine.
 Cut them out… I wished at this point that I had more eggs… but, I played around with the layout…
 Used Foam glue to attach the eggs…
 and ta-da! We love it! Oh and I added some twine to hang it up.
and to give you a peak into our day yesterday… here's what the afternoon looked like:
yes, we are dying eggs and eating eggs at the same time!
 and yes, my boys are mostly naked to avoid staining their clothes…
 and yes again, the little one doesn't like the dye on his hands… it turned into quite a scene right after I took this picture.
How are you preparing for Easter?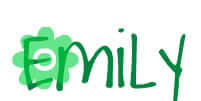 Looking forward to seeing you around the blog…. don't be a stranger!
Check out these other fun posts