I'm BBAAAACCCKKK!!!! I've had an amazing two weeks with my family and husbands family, and while I appreciated the blogging break, I'm excited to be back in action. I have a lot to share in the next few weeks too!
Here's what I will be sharing this week.
Wed:
Homemade Christmas
(my family exchanged SO many homemade gifts this year… I just have to share) + some photos from my holiday!
Fri:
Flashback Fridays
(a new series!) I've been blogging now for almost three years! I'm going to start highlighting an older post each week throughout this year.
Sat: My journey with making collared shirts for the first time and my boys holiday outfits.
my 2013 blogging schedule
Monday Night: Tasteful Tuesdays open for links @ 8:30pm
Wednesday evening: A new tutorial for the week
Friday: Flashback Friday… a new highlight on an old post…
Saturday: a project sneak peak, simple craft, or anything else I have to share.
The features from December were shared in THIS post. If you haven't checked it out…. NOW is the time!
I'm at my moms still this week and her internet is S…L….O…..W….. but I do want to show a couple of photos from our Christmas Fondue night…. My post from last year got lots of hits during December, so if you are looking for some fun fondue recipes check out this post.
my husband and I enjoying the spread… love your face honey!
 Even the kids love it!
Can't wait to see what you link up!!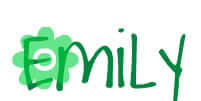 Follow along here:
Facebook
*
Pinterest
*
Subscribe in a reader
Looking forward to seeing you around the blog…. don't be a stranger!