This is an easy favorite, tomatoes, bagels and a little cream cheese and you have yourself an amazing sandwich!
Take a plain bagel.. Spread on cream cheese (I use light)…
add cherry tomatoes (or any variety) and red onions.
Top off with a sprinkling of garlic salt.
YUM!!!
 Again… SO hard for me to choose my favorites, I think I had summer on the brain when I was choosing though…
The features have been pinned and posted on my facebook page… go check them out!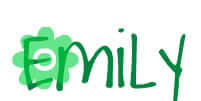 Shared here:
Meatless Mondays-My Sweet & Savory
Tempt My Tummy Tuesday (Food Only) @ Blessed With Grace
Totally Tasty Tuesday @ Mandy's Recipe Box
Tuesdays Tasty [email protected]Permanent Posies 
From Mess Hall to Bistro-Made from Scratch Tuesday
33 Shades of Green-Tasty Tuesday
Cast Party Wednesday-Lady Behind the Curtain
Show Off Your Stuff (Separate Craft/Food Parties) @ Fireflies and Jellybeans
Full Plate Thursday @ Miz Helen's Country Cottage
Sweet Treat Thursday @ Something Swanky
Looking forward to seeing you around the blog…. don't be a stranger!