I live in a world of boys… Three at home (my husband and two sons), and lots and lots of baby boys being born in our community. Over the past two years, with about 15 babies born, only two have been girls! Everyone is having boys! So, when I hear about a little girl on the way, it makes me super excited to make something pink and pretty.
Here's my latest…
This was my first attempt at this zig-zag pattern and I loved how easy it was and the final result.
I've got a GREAT feature Friday this week, so check back!
Posted to:
We Did it Wednesday
Look What I Made
Saturday is crafty day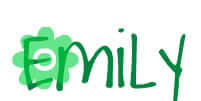 Looking forward to seeing you around the blog…. don't be a stranger!