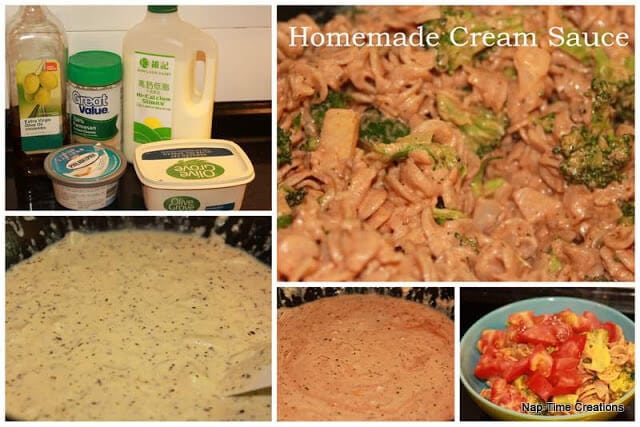 This is one of our family favorites! Its my attempt to make a less heavy and lower calorie cream sauce. 
Health(ier) White Cream Sauce
This recipe does not have exact measurements, but its hard to go wrong! I start by melting the cream cheese in a bit of butter and olive oil. I also threw in some finely chopped onions at this point for flavor, but that's optional. After the cheese is melted I add about a cup of milk and 1/2 cup of Parmesan. Let cook for a couple of minutes on low heat, then add pasta and steamed broccoli if desired. 
My husband really likes tomato cream sauce, so before I added the pasta I added around a cup of tomato sauce to the mix. We eat it both ways and its great both ways! I add fresh chopped tomatoes on top and you have a delicious dinner.
Now onto the AMAZING features from last week. Thanks again for all the great links! I have more recipes to try that dinners in the week. Love seeing all the yummy things you are making. Here are a few that stood out to me…
Hungry Homebody-Panzella Salad
Now onto the party for this week.
1. Please link up food only items
2. visit a few other links and show some comment love!
3. link back to this site in some way to so others can find and join.
4. most important… HAVE FUN!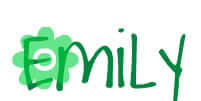 Looking forward to seeing you around the blog…. don't be a stranger!