Who loves Mod Podge??? I do! I went into this project not at all sure if it would work… but SO pleased with the results. I cleaned out a larger jar first, then realized I wanted something smaller and more vase-like, so this was a jam jar and it turned out just how I had hoped. To fill the jar my boys helped my make some cute hearts…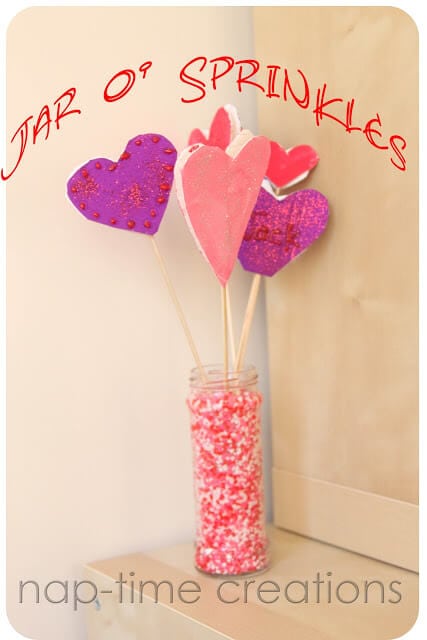 Here's what I used… sprinkles, mod podge, empty jar and a paint brush.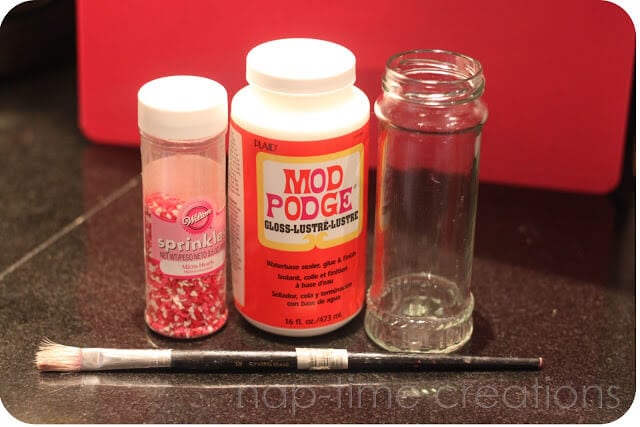 Paint the inside of the jar with a thick(ish) layer of the mod podge.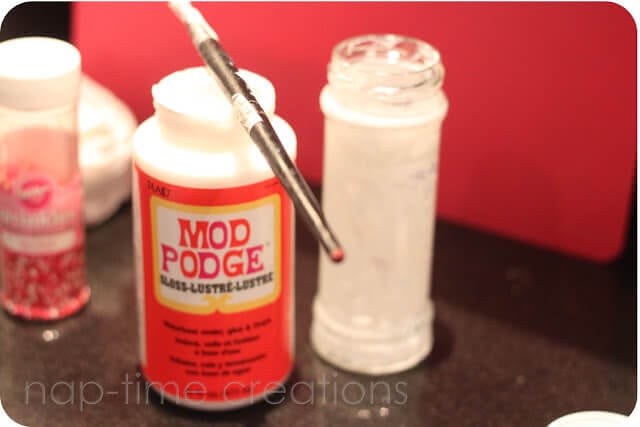 Pour sprinkles inside while turning the jar and continue to add and turn until its all covered… Here are a few (not-so-great) attempts to photograph the inside of my jar…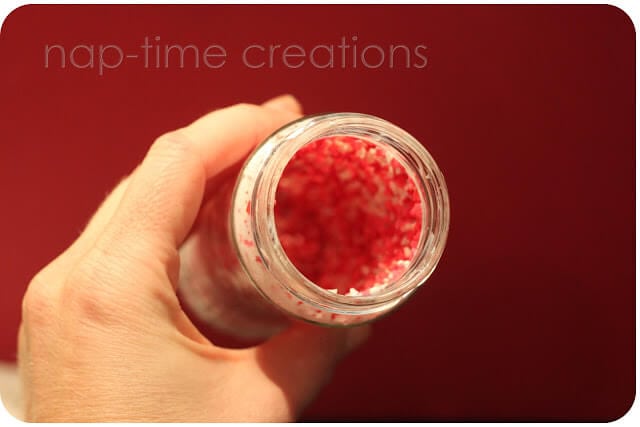 There you have it…. tiny hearts stuck to the inside of a jam jar to create a super cute valentines vase! The sprinkles are perfect because they are light enough to stick to the side and not slide down or drop off while the mod podge was drying. I was also pleased they didn't melt (a concern I had with this idea….)but they stayed put and cute.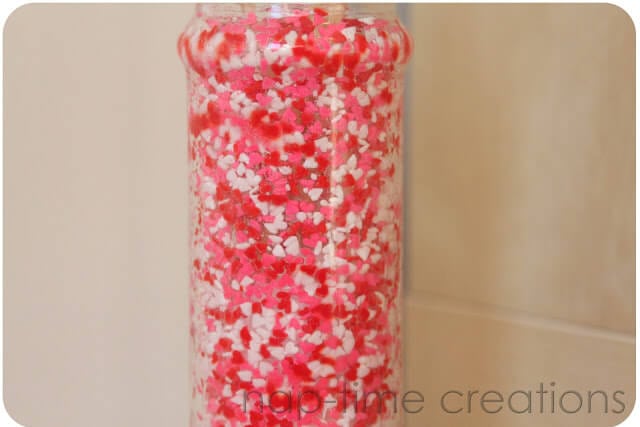 Now, at this point… we needed something to go inside the vase. I usually don't include my kids in my crafts… the reason? It usually goes like this…
Jack: Mom, I want to paint..
Max: me too, me too!!
Me: ok (set up paint and paper for 10 min)
Boys paint for 5 min.
Jack: all done
Max: Me too!
Me: cleans up the paint mess for the next 10 min. (yikes!)
So…. unless they really beg… no craftiness for the boys…
However… I felt inspired this week and we made these hearts together. Jack is shirtless because we were using "real" paint. I cut out hearts from white cardboard (two the same) and we painted and decorated one side of each heart.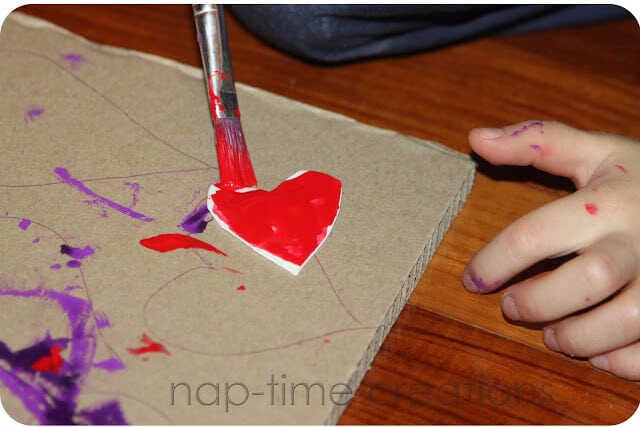 We hot-glued these to bamboo skewers…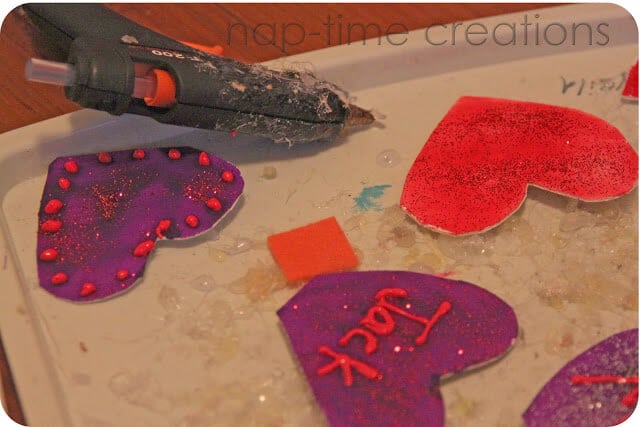 And…ta-da! Its on our table and we all love it.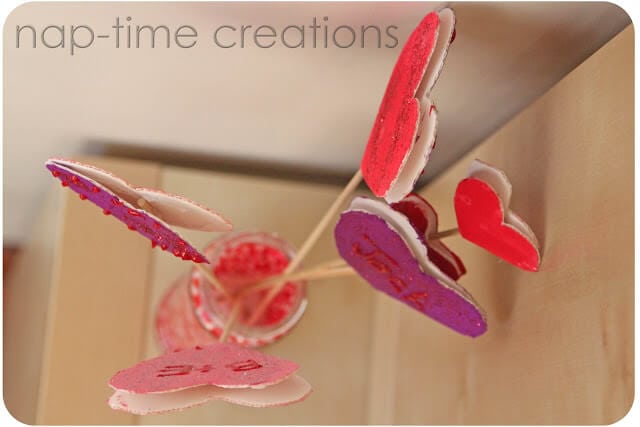 A little love for my hubby! B+E (forever!) There are SO many ways you can use Mod Podge for crafts… love it!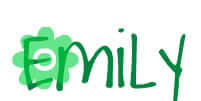 Follow along here:
Facebook
*
Pinterest
*
Subscribe in a reader
Shared here:
Looking forward to seeing you around the blog…. don't be a stranger!