More recently… I have a friend who is taking a year off (sabbatical) with her family. They will be doing travel, missions, volunteer work and other very cool, adventurous things. I thought she should have a place to keep tract of all the people and places they encounter over the year. Here is what I made for her birthday.
These are the journal prompts on each page. I also included a clear sleeve every five pages or so to save some physical evidence from the year. 
Shared here: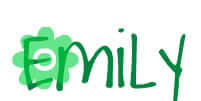 Looking forward to seeing you around the blog…. don't be a stranger!