One of my favorite meals EVER!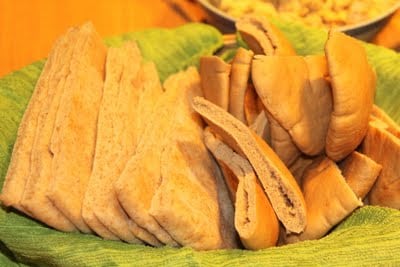 I always go for the whole wheat pitas, then all make all sorts of yummy things to put inside. I will admit, some of this food came from a box :o) I buy the falafel and humus mixes in a box and make them up.  Other great stuffing… chicken, olives, feta cheese, and lots of veggies! I also made some tzaziki from scratch. Here's the recipe:
1 tub of 0 fat greek yogurt
2 cups shredded cucumbers (squeeze to get the water out)
2 tbs minced garlic
a squeeze of lemon juice
You can add more or less to your liking. I LOVE this spread on my pita!
ON to the features for this week… Sorry I wasn't able to get around a comment on everyones post, there were SO many great ideas. I'm staying at my in-laws this week and didn't have access to Firefox. (anyone figured out how to post comments on Explorer???)
Ok! Let's start off with some
with
Potato Salad
 – girlichef and Turkey Clubs – Easy to be Gluten Free
Finish off the meal with
If you were featured grab a button from the sidebar. Can't wait to see you all back next week.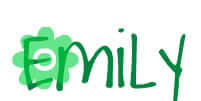 Looking forward to seeing you around the blog…. don't be a stranger!