First, thanks to all the new linkers last week… seemed like there were a few! Also, I really appreciate those of you who come back week after week! 
Make sure you are connected with facebook, I link up lots of things that I am doing and looking at throughout the week!
I am in full Easter mode here… house decorated a bit and lots of crafting done. Check out my latest posts bar above to see the Easter Basket and Wreath I made (both tutorials!).
Now, for a tasty Easter treat!
 I'm calling them Natural Nests… Don't get me wrong.. I am drooling over all the colorful rice krispie versions of this around! But, I am co-hosting an Easter party for 20 kids 3 and under and the thought of all those kids sugared up makes me scared! So… I did a little looking and found a mostly healthy version, and I think they look great! Oh, and they taste good too!
You will need:
even parts of honey and peanut butter (I used 3/4 cups)
Heat honey and peanut butter in a pot until bubbly… keep stiring!
Pour in corn flakes (or rice krispies) until all the mix is used and the cereal is all coated.
Put a spoonful in greased muffin tins. I used both mini and regular. After it cools a bit, grease your fingers and press the mix down into the tin. Place 2/3 Almonds in each one for "eggs". 
I put each on on round graham cracker for a base. Keep refrigerated until use.
I've wrapped my individually for the kids tomorrow… hope they like them!
Now… I had a hard time picking a few features this week! SO many great ideas!
Your Features are pinned on my Tasty Tuesday Featured Board on Pinterest…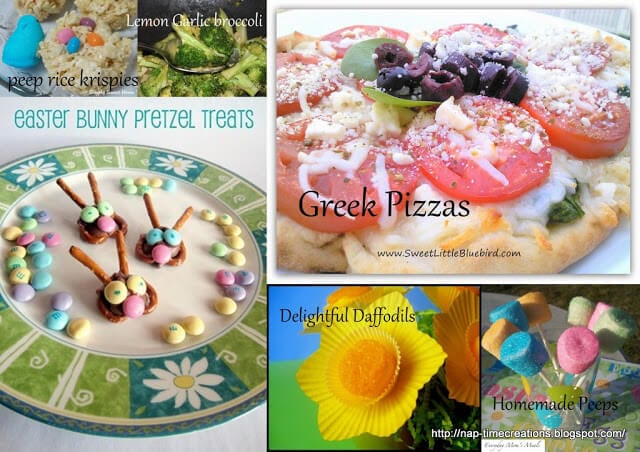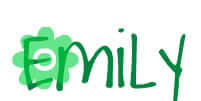 Looking forward to seeing you around the blog…. don't be a stranger!