Are you following?? getting closer to 300 followers, join now!
Remember….Aug 7th Tasty Tuesday becomes… TASTEFUL TUESDAY! There will be two parties… one for food and one for crafts. Plan now to join the fun!
Yep… its ANOTHER pasta salad. But, who isn't into fresh food for summer time?!? I love having a meal that I can make and eat for a couple of days with no cooking!
I used:
1 box of veggie enriched spiral pasta (one full serving of vegtables!)
2 small cans shopped black olives
1/2  mild onion finely chopped
1 cup feta cheese
1 can of artichoke hearts chopped
1/2 cup virgin olive oil
Italian seasoning to taste
YUM!!!
Best when it sits for a couple of hours so the flavors can mix.
WOW, so many great links last week, I'm SO inspired! I love cooking in the summer, so many fresh ingredients.
 Here's a few of my favs…
1. Strawberry Popsicles- The Not So Super Mama
2. Green Monster Smoothie- Don't Waste the Crumbs
3. Veg Fajitas- A Season for all Things
4. Greek Panzanella Salad- Flavors by Four
5. Chicken Peapod Stirfry- Cranberry Morning
6. Lego Fruit Snacks- Miss Information
party on friends!
 linked up here:
 Meatless Mondays-My Sweet & Savory
Tempt My Tummy Tuesday (Food Only) @ Blessed With Grace
Totally Tasty Tuesday @ Mandy's Recipe Box
33 Shades of Green-Tasty Tuesday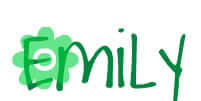 Looking forward to seeing you around the blog…. don't be a stranger!