Don't forget to come back Thursday when I share features from the Thanksgiving link party that has been open since Nov. 1! You still have a couple more days to link up if you haven't already! Please also take a minute to let me know what you think about Inlinkz…
Which Inlinkz widget do you like better?
  
pollcode.com

free polls

 
Today I'm sharing a little taste of heaven…
 I started with the basic recipe on the back of the peanut butter chips, but made a few changes.
here you go:
you will need:
2 cups flour
1/2 cup cocoa powder
1/2 tsp salt
1 1/4 cup melted butter
1 cup sugar
2 eggs
1/2 cup peanut butter
2 tsp vanilla
1 2/3 cup Reese's peanut butter chips (1 bag)
 Stir together flour, cocoa, salt and baking soda. Melt butter and beat with the sugar until fluffy. Add eggs, vanilla and peanut butter. Add to the flour mixture. Finally stir in the chips.
Heat oven to 350. Place in the refrigerator for 1-2 hours until dough is firm. Drop spoonfuls onto ungreased cookie sheet. Cook fro 8-9 min until just done. Cool on cookie sheet for another 2 min, then on wire rack. Enjoy!
Once again I'm thrilled to have so many amazing links! The quality I see each week is just astounding, and inspiring. As always I've
pinned
and posted to
facebook
each feature from the party. THURSDAY I will post my top 20 from the month-long Thanksgiving party. I hope you will have a moment sometime over the long weekend to stop by and take a look.
Can't wait to see whats up next. I'm sure there will be lots of Christmas goodies to be seen in the next few weeks. I'm SOOOO excited to kick Christmas into high gear!!! 
AND for the last week… remember there are TWO parties. 
First one for everything
Second one for anything Thanksgiving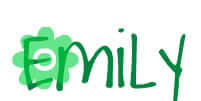 Follow along here:
Facebook
*
Pinterest
*
Subscribe in a reader
Shared here:
ANYTHING GOES THANKSGIVING PARTY
Looking forward to seeing you around the blog…. don't be a stranger!