I posted this as a blog swap earlier in the week on
Adventures of a DIY Mom
, and now I'm going to re-post it today.
and….
Next week is going to be my big Master Bedroom Revel week! I'll be posting nearly everyday and have to two big tutorials to share. I hope you will come back and check it out next week!
Today I am sharing a tutorial for a simple frame wall hanging.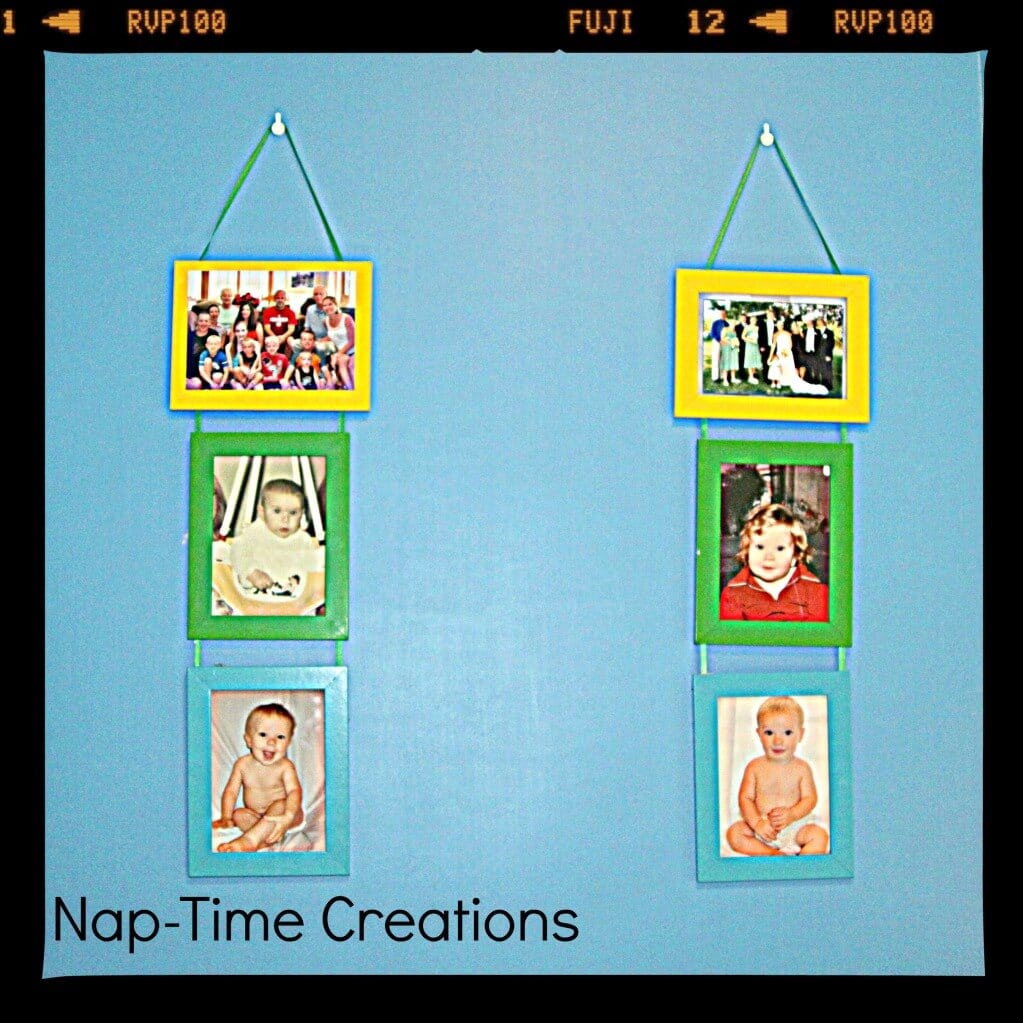 We have this up in our boys room. The top photos are of our families (each side) the second frame is a baby picture of my husband and myself and then our boys are the bottom frames. I love that it only takes one hole in the wall for three frames. I'll show you how I did it.
Gather the frames you want to use. I used lightweight IKEA frames with no glass (makes it lighter). But, I have done this same thing with glass frames and it still work. You probably just can't use heavy metal frames, keep it as light as you can.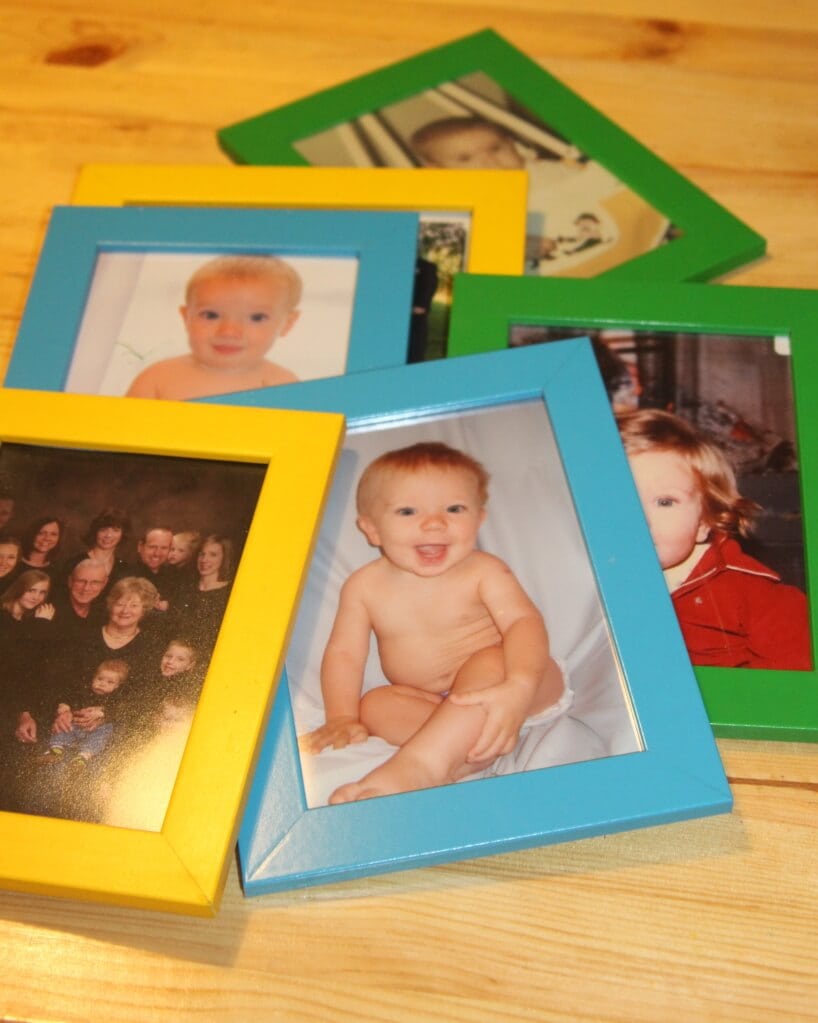 Arrange the frames in the order you want them to be, and have a length of ribbon at least as long as double the frames plus some for hanging.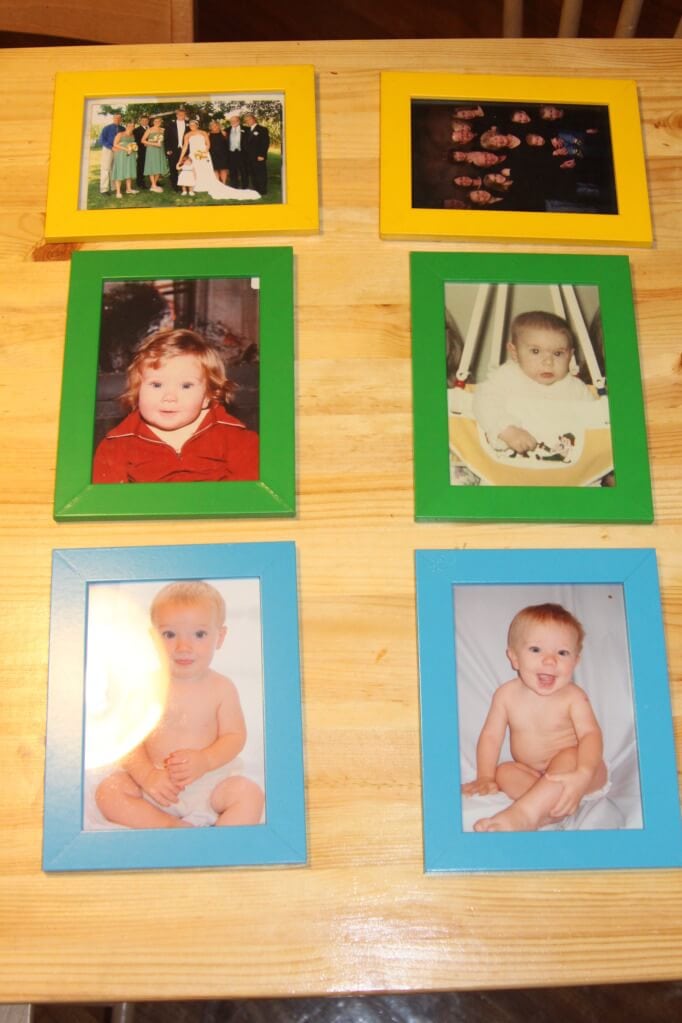 Now, flip over the column of frames so you are looking at the back. Use something as a guide to evenly space them. I use a ruler or piece of cardboard to keep them even. Start on the left bottom of the bottom frame and glue a piece of ribbon (don't cut it yet) up the side of the frame. (I used tape to pay this all out before I started gluing) Leave the ribbon over the gap between the frames, and glue again up the side of the next frame. Continue until you are to the top of your column of frames (I have done up to four). Now, make a loop at the top as long as you want the hanger to be and then start gluing the ribbon down the other side. I use hot glue but other strong glue would work (just make sure its completely dry before you hang it up.)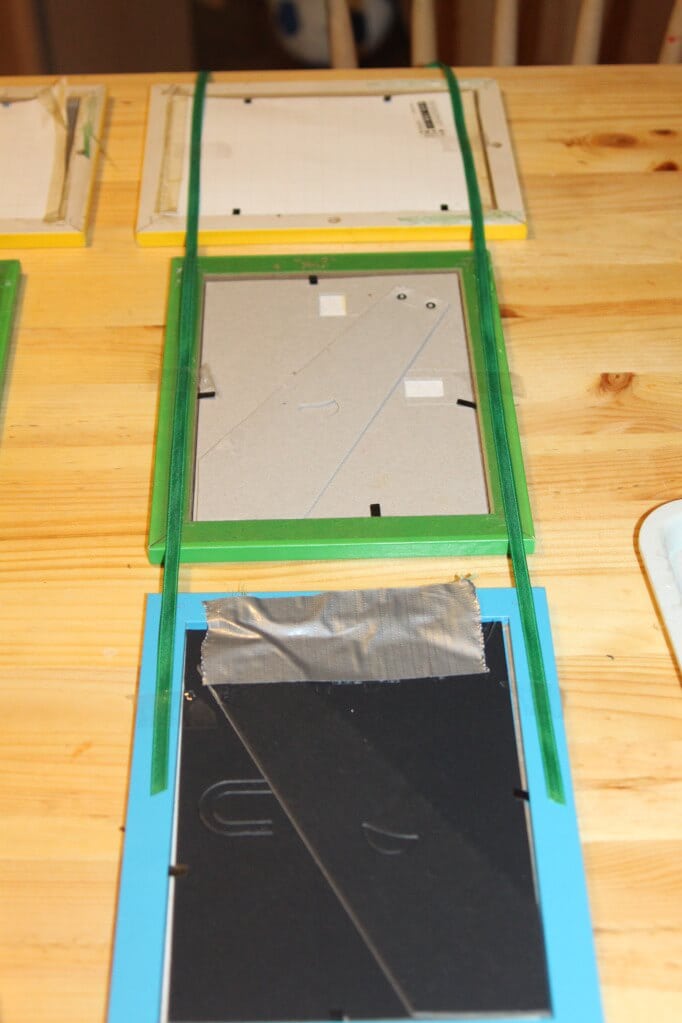 Close up of the tape, which I remove as I glue. (Don't you love how my frame is duct taped together, classy!)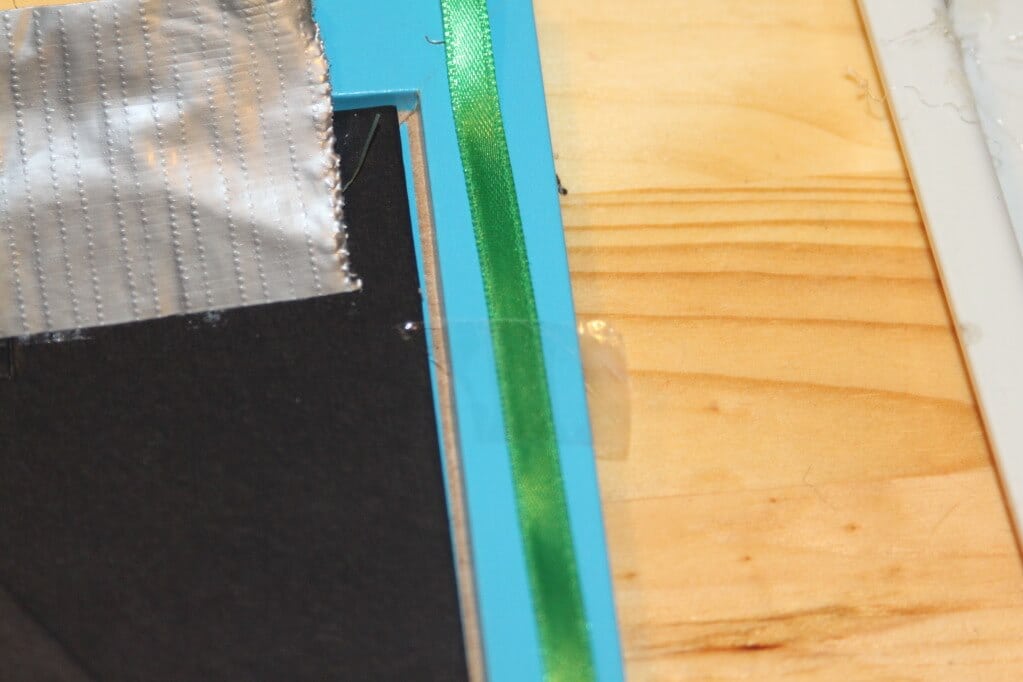 If you are doing two columns, make sure to use the same spacing for both, so they look the same.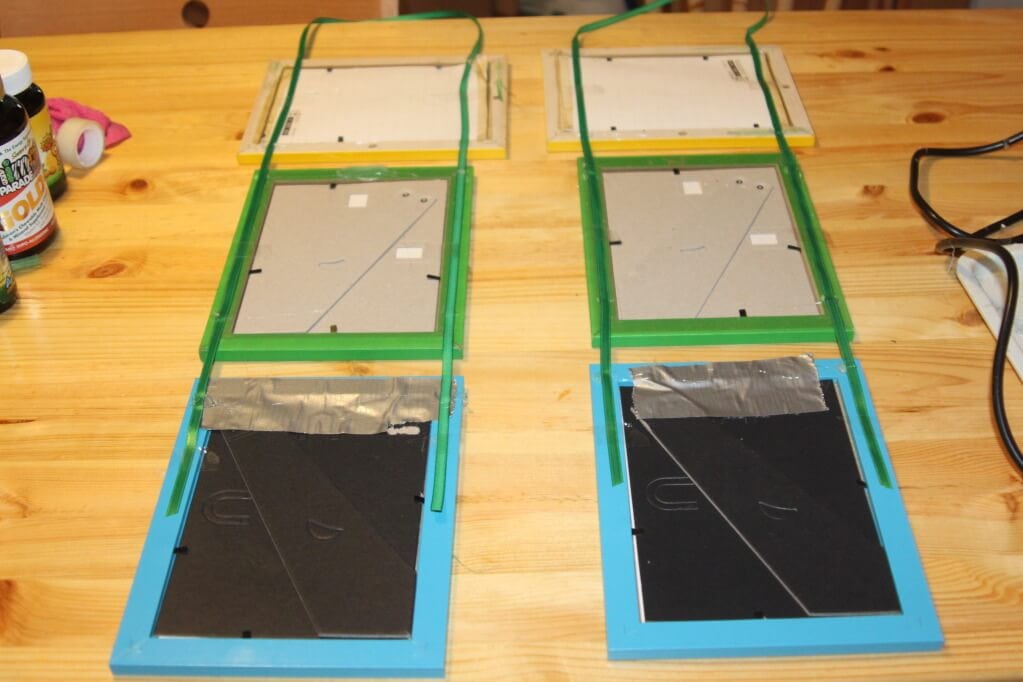 and you're done! Give yourself a pat on the back, hang these on the wall and stand back and admire your work…
                                                                Shared here: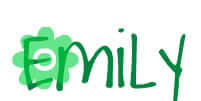 Looking forward to seeing you around the blog…. don't be a stranger!