Main Dishes and Pasta Recipes are some of my favorite things to cook. This page is dedicated to all those mains and pasta meals that I have created over the years. Many of these recipes are family favorites we enjoy on a regular basis. My kids ask for homemade mac and cheese and pizza all the time. I'm happy to oblige them with these tasty, healthy and simple recipes. There are so many great weeknight meal recipe ideas and easy family meal recipe.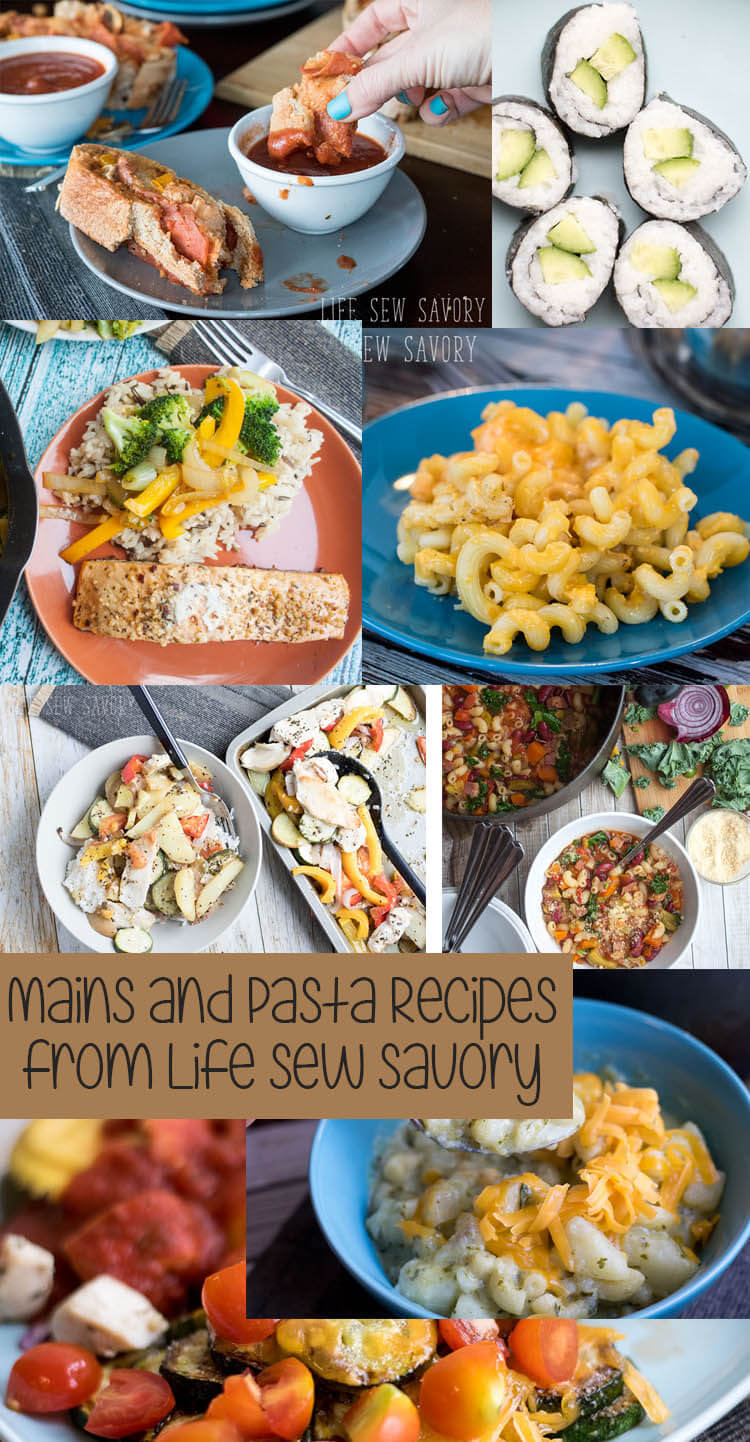 Mains & Pasta recipes-
You can find the full recipe and directions for each meal by clicking the image below.