Are you following? I've got a fabulous giveaway planned for the 300 mark? Join in Now!
I promised you last week in my summer salad round-up that I would share my final result.
I took Gemelli Pasta, added Mozzarella cheese, cherry tomatoes and Red peppers. Toss with your favorite dressing... and it was delicious. Now… I was making this for a crowd with fairly bland tastes….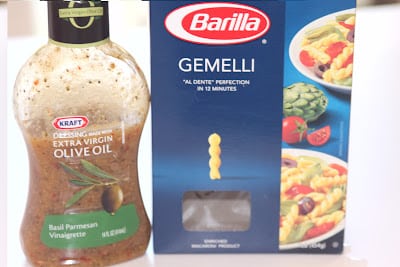 SO… the next day for lunch I spiced up the leftovers. I added Feta Cheese, Vildalia Onions and served over a bed of Spinach. It was amazing!
 I also made
THESE
amazing donuts for the family reunion…
 I served the donuts for dessert with
THIS
sorbet. The dark sorbet is following the recipe. The lighter colored version is my own. 
For a low sugar version:
Blend Berries same as above. Mix with Plain or Vanilla low fat Yogurt and freeze. My kids LOVED it and there was no need to add the sugar syrup!
Here are the fabulous features from last week… 
Cooking on the Front Burner-Mousse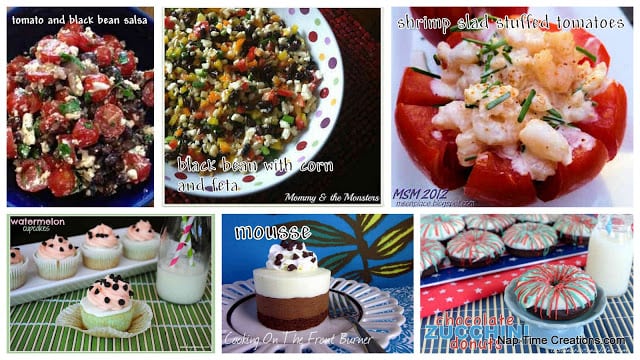 Party on Friends and HAPPY 4th!!!! (all the fireworks by us are cancelled because of the lack of rain, but hopefully you will get to see some sparks this holiday!)
shared here:
Meatless Mondays-My Sweet & Savory
Tempt My Tummy Tuesday (Food Only) @ Blessed With Grace
Tasty Tuesday (Food Only) @ Naptime Creations
Totally Tasty Tuesday @ Mandy's Recipe Box
33 Shades of Green-Tasty Tuesday tip me Tuesday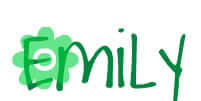 Looking forward to seeing you around the blog…. don't be a stranger!