Have you linked up to Tasteful Tuesdays yet this week? Open to any food or crafts…
In this age of digital photos I think we miss so much by not having prints anymore. I have so many great memories of flipping through my family's photo albums when I was a kid. I want my kids to be able to look at our family photos whenever they want, which is why I made this awesome book last year.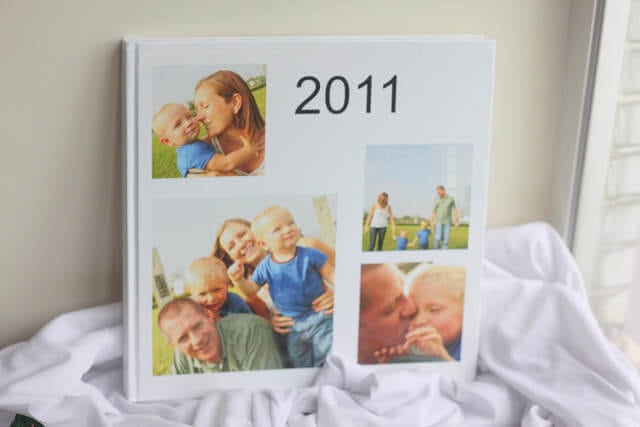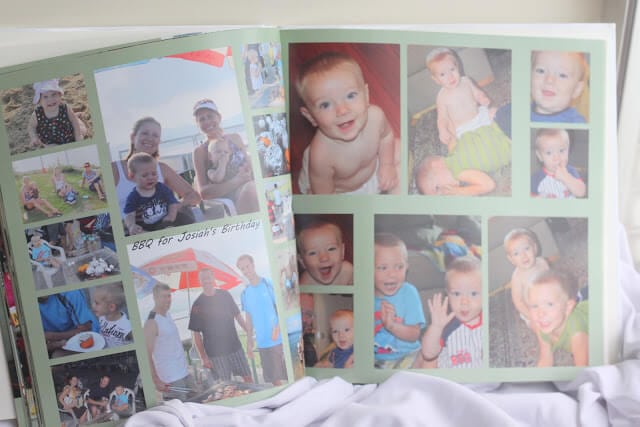 We LOVE it! Yes… all our photos are still on the computer AND we have a digital photo frame, but there is just something about being able to flip through a photo album. I've decided that printed photobooks are the perfect way to bridge the digital age with my film photo album memories.
I can't believe how amazing today's giveaway is! I am a faithful Smilebooks user and I contacted them about offering a giveaway for my readers because I think they are so great. Their response was SO generous and I get to pass it on to you!
here are just a few reasons why I have chosen to use this company to print my photo books.
1. Software to download to my computer (don't have to upload photos to their site)You can also make a book directly on their site. Because I work on the book during the whole year, I wanted the program on my computer.
2. Up to 154 pages! The most I've found anywhere…
3. Complete freedom with layout, text boxes and background
4. Various size books (I got the 12×12 last year)
5. The photo editor is easy to use.
6. The background can be a photo, texture or color. Each page can be set to the same, or you can change up every background.
7. You can choose to have your book printed on glossy photo paper (less pages) or digital print paper
The Giveaway is for three books.
The winners will recieve coupon codes good for one of the three books below. The codes are good until January 2014, so you could make a book for 2013 or any kind of book for free!
Open worldwide, but must have an address in the US to use the free shipping.
(Giveaway will be open until midnight on the 18th)
One winner will receive a 12×12 photo book (Up to 154 pages, depending on the page type)
A Second will receive a 8×11 photo book (Up to 154 pages, depending on the page type)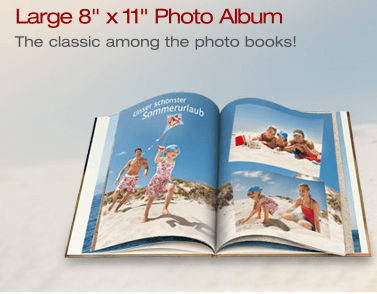 and the Third winner with get a 8×8 photo book. (Up to 154 pages, depending on the page type)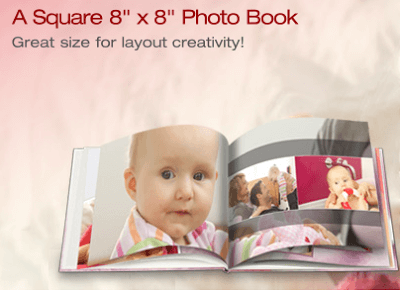 Here are a few screen shots of my latest smilebook creation (a single book for the entire year of 2012!)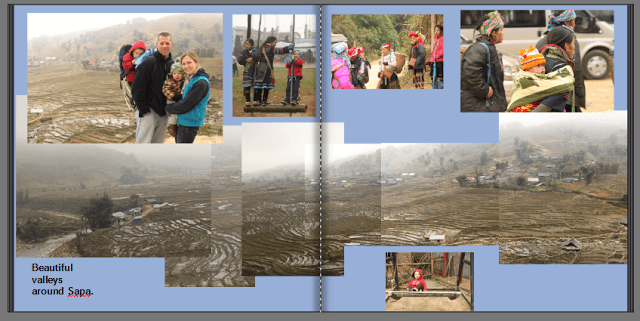 What the editor looks like on my computer.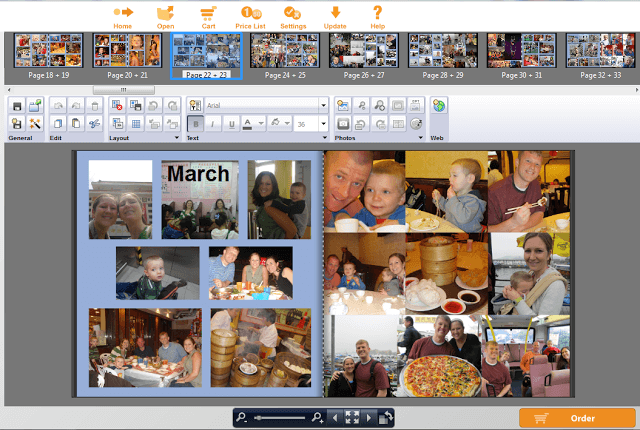 Here is where you can choose the cover, pages, and paper type. You can change as you create the book, so you aren't locked into your original choices.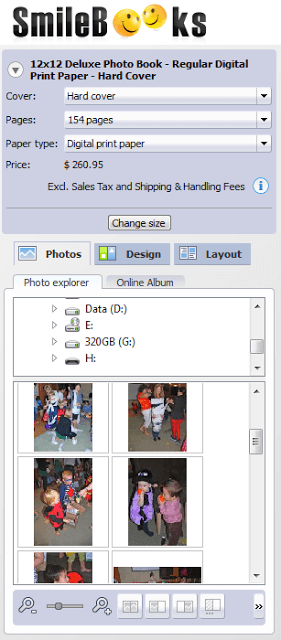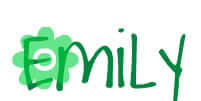 Follow along here:
Facebook
*
Pinterest
*
Subscribe in a reader
* I did receive free product for myself along with this giveaway, but the opinions are 100% my own*
Looking forward to seeing you around the blog…. don't be a stranger!