Welcome to my first Tasty Tuesday Party!!! I know this is a craft blog, but I also love finding new recipes…. so each Tuesday I hope you will help me by linking up! I'll feature my favorites next week also share a recipe each week that I love. So… lets get started. Heres my contribution this week: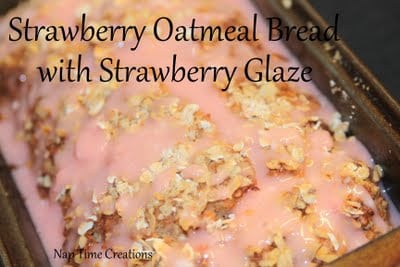 You will need:
1 1/2 C. Flour
1 C. Oatmeal
3/4 C. white sugar
1 1/2 tsp Cinnamon
1 tsp baking powder
1/2 tsp salt
3/4 C. oil (or can sub with applesauce for healthier version)
2 eggs
10 oz strawberries (fresh or frozen)
Preheat oven to 350
Mix all the dry ingredients in a large bowl. In another bowl wisk the eggs and oil. Add too the dry mix. If you use fresh berries, slice and fold them into the mixture. For frozen, I squeezed out the juice, then chopped and added to the mix. I saved the juice for the glaze. Sprinkle the top with oats and bake for 50-60 minutes. 
 To make the glaze I simply added frosting sugar to my strawberry juice until I liked the consistency. YUM!!!! Set aside until the bread comes out and cools.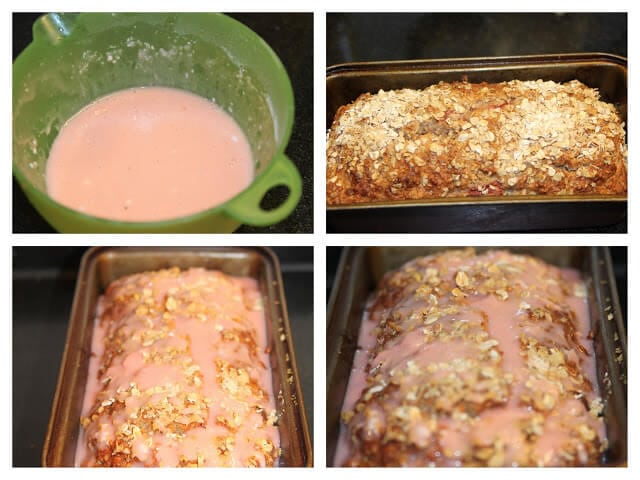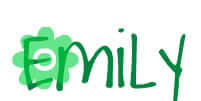 Now onto the party!!!

Looking forward to seeing you around the blog…. don't be a stranger!