A big thanks to everyone who linked up last week! So many delicious looking ideas. Don't forget to sign up for my cookbook(s) giveaway
HERE,
tomorrow is the last day! On to my recipe…
Since I'm in the US the summer (spending time with my parents and in-laws) I thought I would share a specialty of my moms today.
Start my cutting your cucumbers (and onions if you like). We like to cut them very thin so the flavor soaks all the way in. 
Place in a bowl and cover the top with salt (it will look like a lot!), but will be the right amount
Pour in Apple Cider vinegar until is almost (but doesn't) covers the veggies
Add water until the veggies are covered with some room to spare
Let sit for a couple of hours and you have delicious pickled cucumbers!
You can reuse the vinegar water a couple of times by just adding new cucumbers when they get low.
Most of you have probably noticed by now that I'm not such an exact cook. My recipes (if you can call them that) are a lot of estimations and approximations…
Now…Onto the features from last weeks party!
Hungry Homebody: First Class Fruit Kababs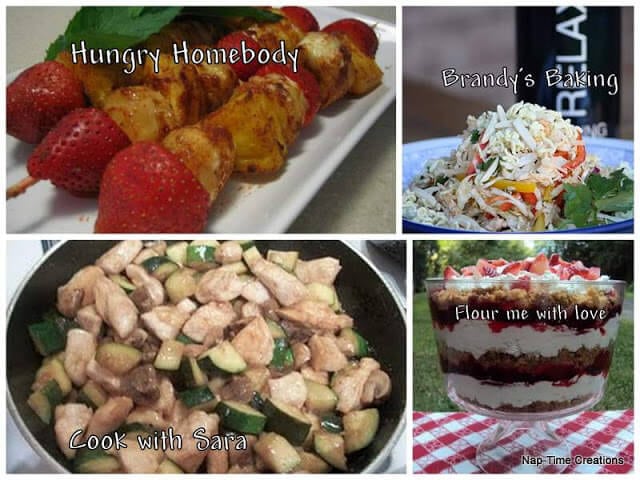 And now onto todays party!

Looking forward to seeing you around the blog…. don't be a stranger!