Above are the ingredients that will need to make this fantastic soup.
2 cans of diced tomatoes
4 cans of assorted beans… I used Chili, Black, Kidney and White. ( Rinse all the beans except the chili beans)
1 can of corn
1 pkg of Ranch powder and 1 pkg of Taco seasoning (I have bulk so I just estimated when I made mine)
Dump it all together in a pot and simmer for around 30 min…. then EAT! Yum! Can be saved and reheated for around week. (I am the only one who eats this in my house… so it takes me awhile to eat it)
 Now for the best part…. YOUR yummy food.
linked up here: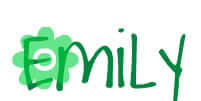 Looking forward to seeing you around the blog…. don't be a stranger!
Check out these other fun posts