I've decided to start a new label… What I've been up to. Occasionally I'll share whats been going on in our life (outside of crafting!). Today I'm sharing what has been consuming my Wed and Thur afternoons for months! The school where my husband works here in Hong Kong put on a dinner show this weekend. Its the 4th one like this that I have been a part of and its always a blast! For the other three shows I was working at the school, but now that I'm home with the boys I was pulled out of "retirement" to work with the tumblers like I have in the past.
The ICS renaissance evening is a fundraising event filled with music, dance, theater, and several talent acts. (and of course testimonies about the school, fundraising auctions and raffles)
 Our performance had three parts. Trapeze
 Tumbling on the mats
and a Box and Springboard act.
 The kids did AMAZING both nights and it was a blast. I must say I will be happy to have my afternoons back though!
 My Husband was the event MC… isn't he handsome in his costume!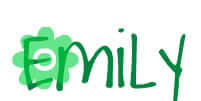 Looking forward to seeing you around the blog…. don't be a stranger!