I've been thinking a lot about refashioning this week. Earlier I shared my pants to skirt refashion... So today I thought I would follow the theme and share these super creative ways to patch pants. Adding patches to pants are a great way to extend the life of pants/leggings or pjs. They don't just have to be functional either, make your patches super creative and adorable. Enjoy! AND… if you've done some creative patching, I'd love to hear your ideas too.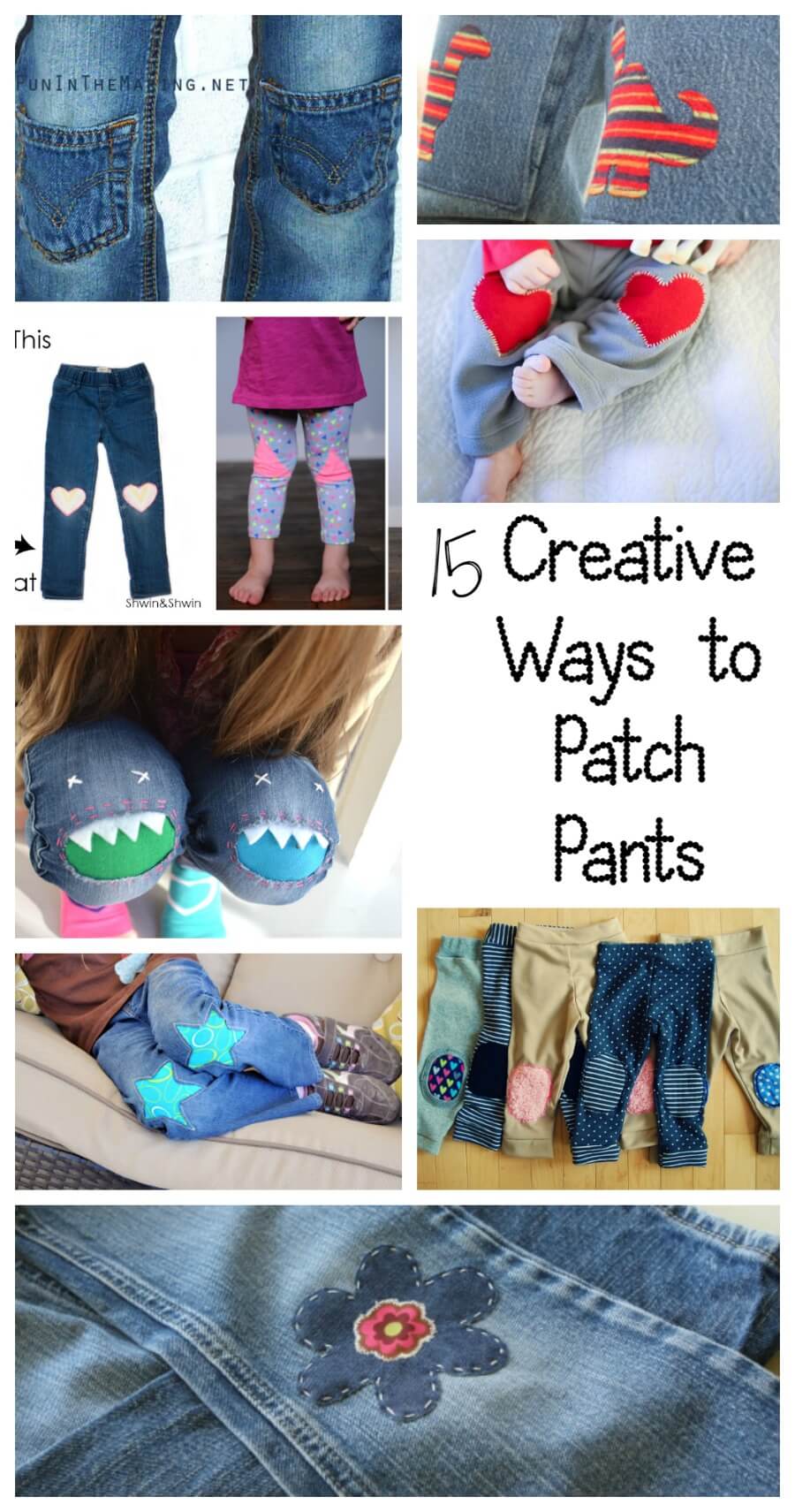 Small Fry Blog – Patch Leggings to make store bought leggings unique!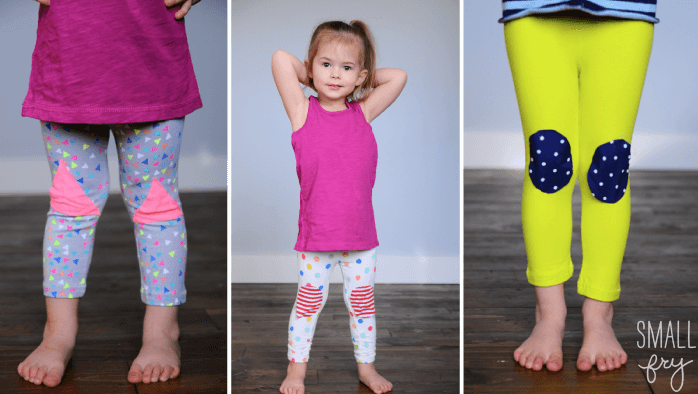 The Pearl Blog – Shared a tutorial for cute monster knee patches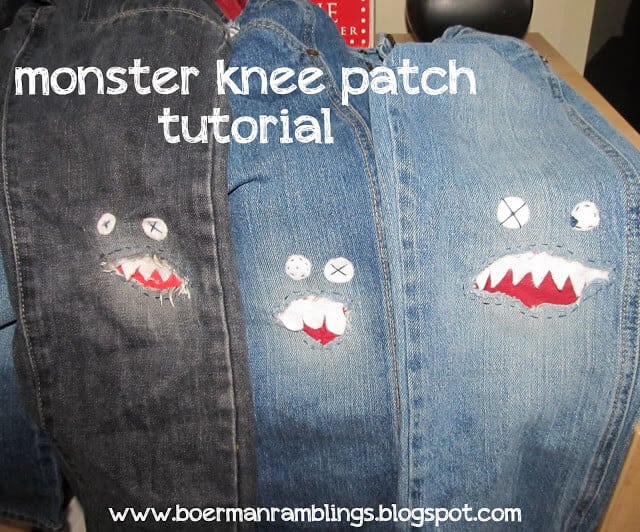 Make It Do – has a basic patching tutorial, with a cute girly touch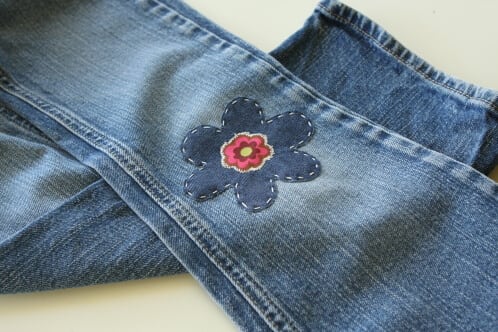 Honestly – shared a fun tutorial for covering a stain on clothes/pants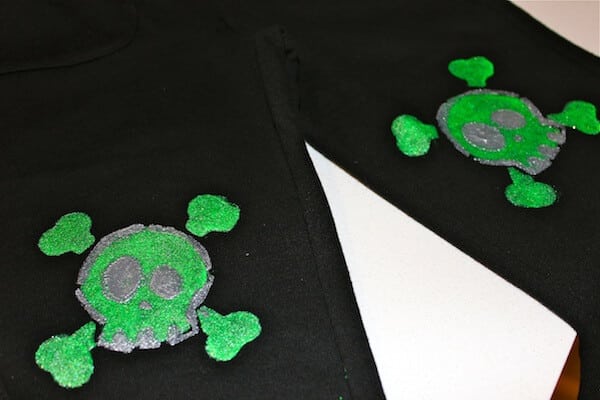 I love these DIY Moto Pants from De Smitten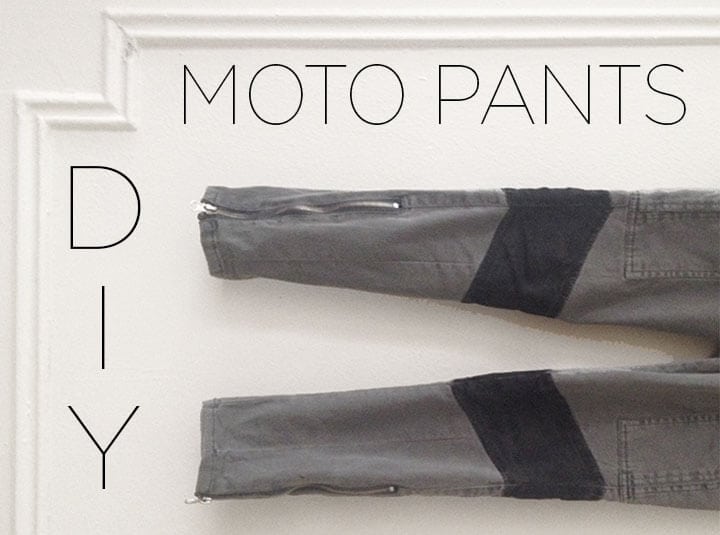 Fun in the Making – Patched knees with jean pockets! So creative.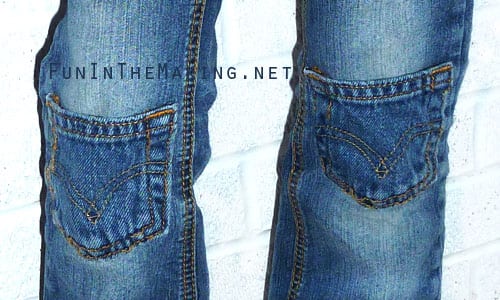 Cute Girly Patches from Shwin and Shwin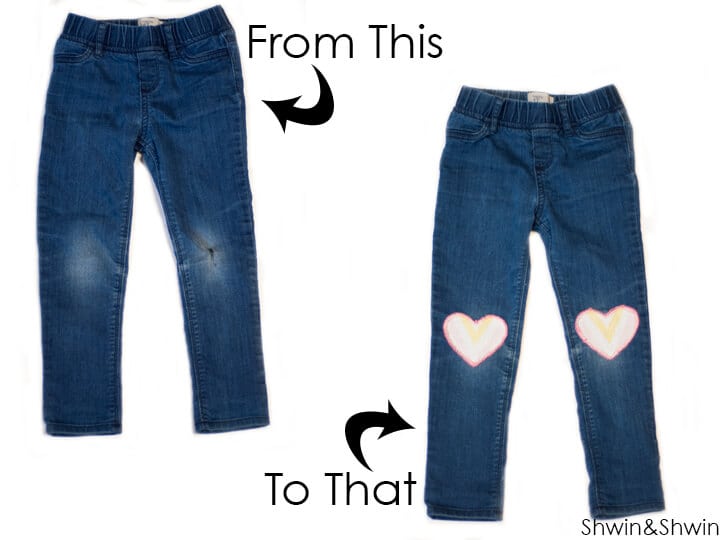 I Need a Craft Room shared a tutorial for these star patches.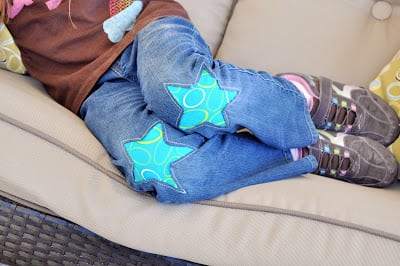 This monster knee patch can be for boys or girls –  Art Bar Blog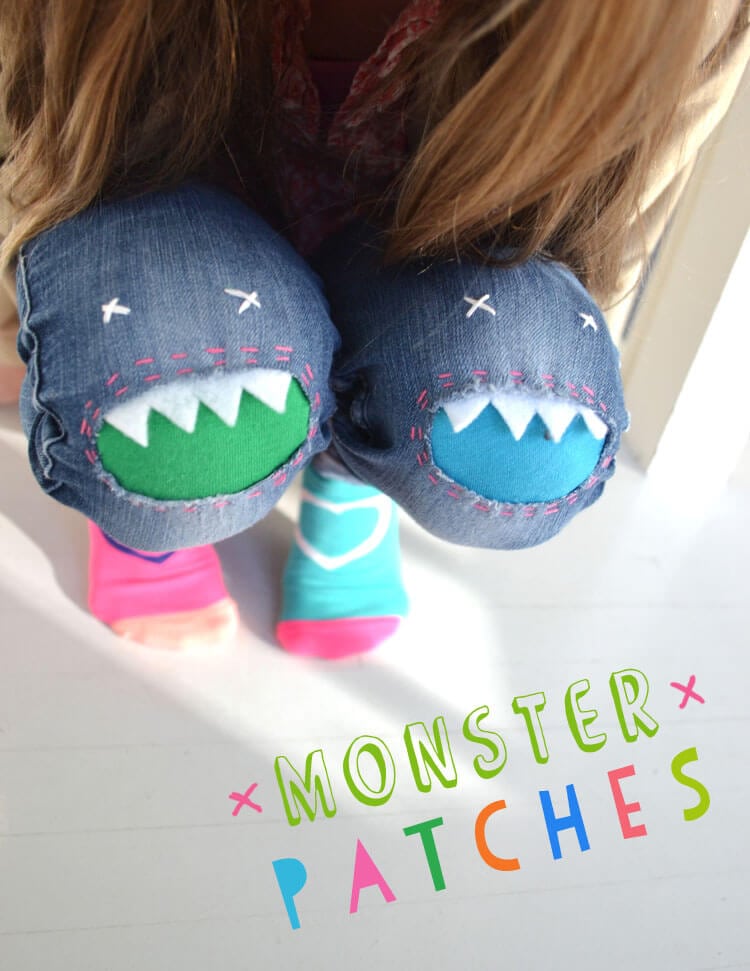 One Hundred Dollars a Month shared a classic knee patch tutorial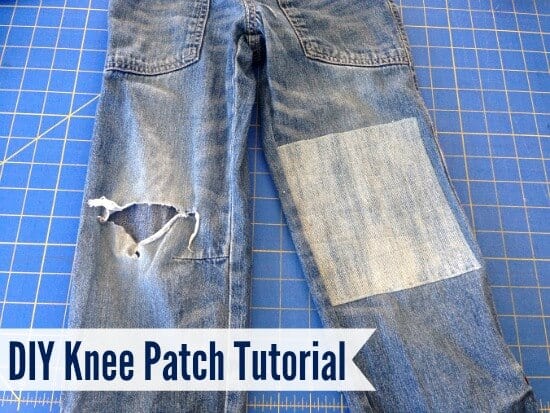 Liza Jane Sews shares these padded knee pants for crawling babies.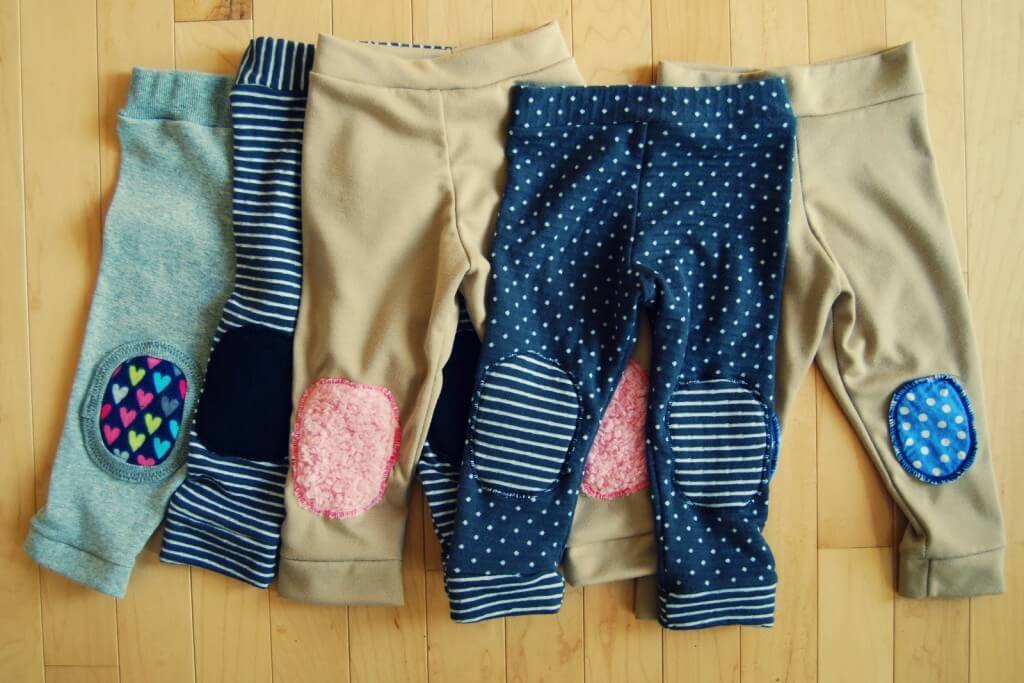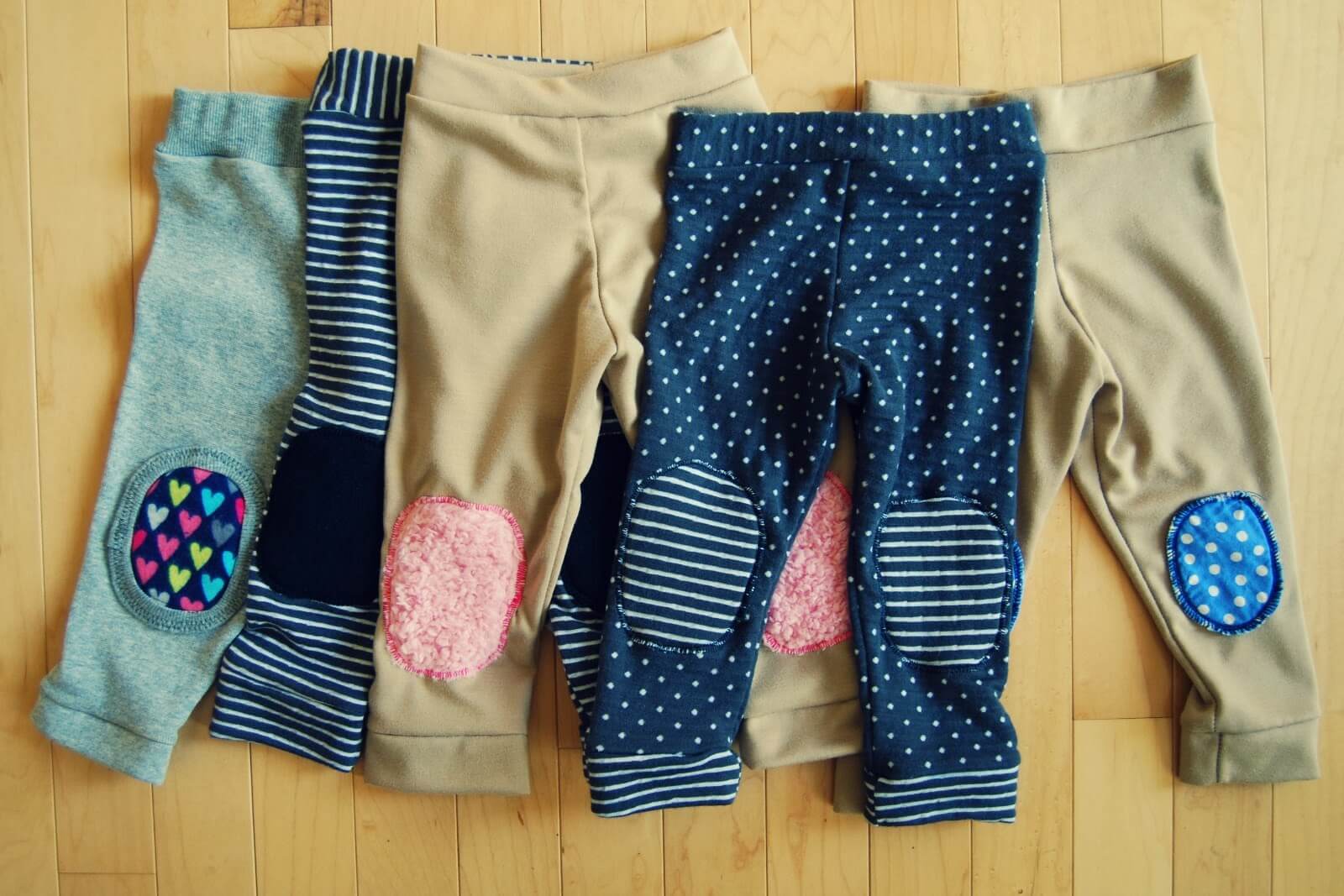 I love these baby heart knee patches – Hello Natural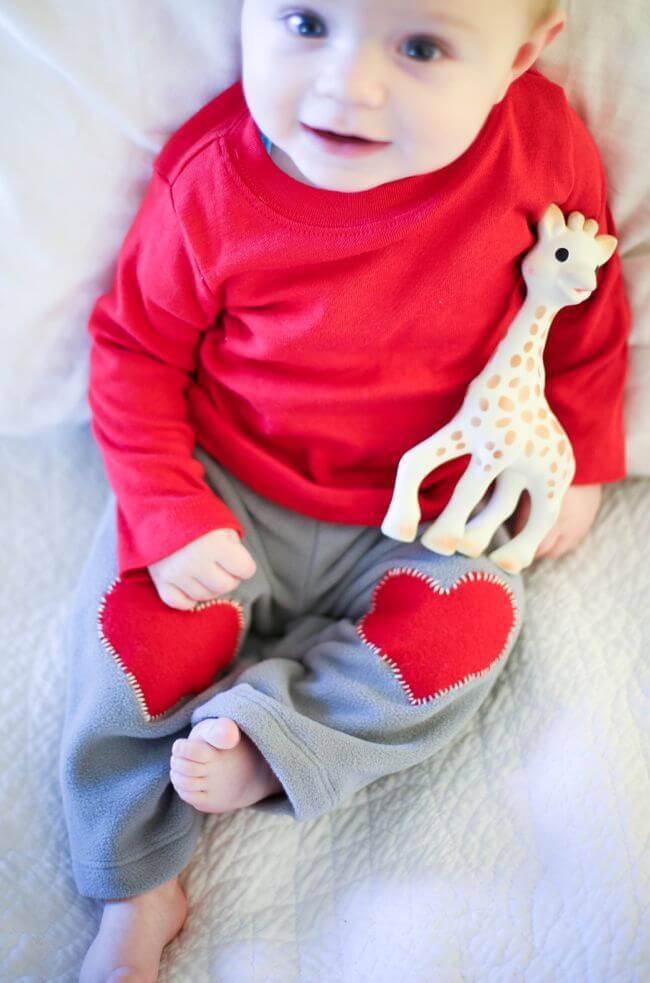 Pieces by Polly shared these cute Dino knee patches.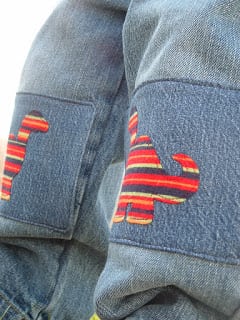 my son wore out his Christmas jammies on Christmas day, so I could have used this! Temporary Waffle shared this tutorial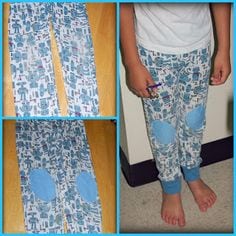 I love this idea for leather patches from Ponoko