I'm not a huge sweets person… But… I LOVE this cake! Its almost a vegetable (Ha!)
1/2 cup oil (or applesauce)
1/2 cup buttermilk (of milk with 1 tsp lemon juice added)
Preheat oven to 350…
Cream butter, oil, sugar and vanilla in one bowl.
Add the eggs, beat well, mix in Zucchini.
Mix flour, cocoa and soda in a separate bowl.
Add mixtures together, mix in the buttermilk. 
Pour into greased pan, sprinkle nuts and chips on top. Push them into the batter a bit.
Bake for around 50 minutes or until toothpick comes out clean.
Now…. onto the features from last week. THANK YOU all SO much for all the links and comments. What a wonderful week… over 100 links (I was SO excited!!!) and many lovely comments. You are all so sweet! I'm excited to feature all new bloggers this week and it was really hard to choose…
Now onto the party for this week!
1. link up food items only
2. Visit a few other links and leave nice comments!
3. link back to this blog in someway. Thanks…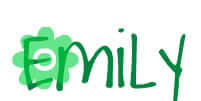 Looking forward to seeing you around the blog…. don't be a stranger!