Do you ever wonder how to make the most amazing easy cole slaw for your next BBQ party in less than 10 minutes?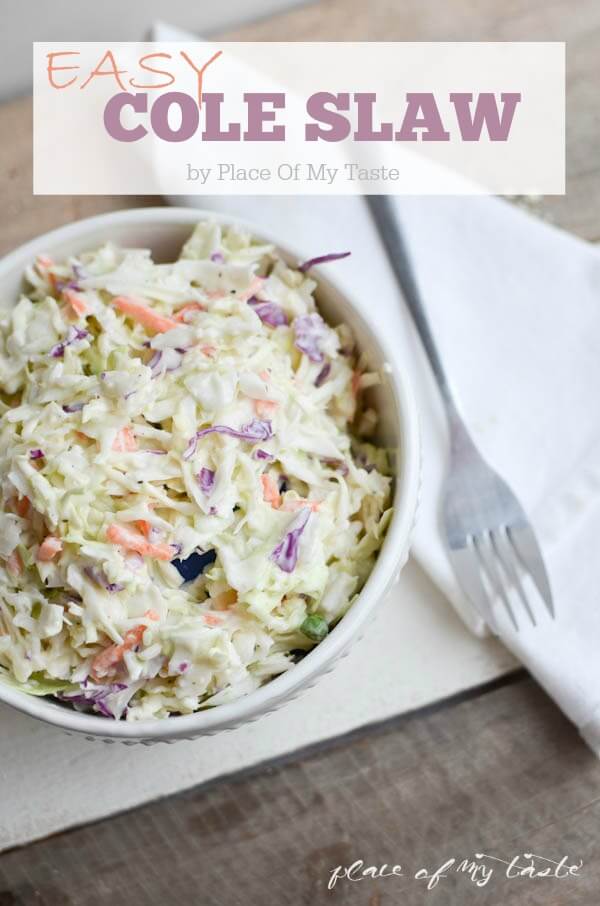 I have the answer for ya!
Hello Everyone, it's Aniko from Place of My Taste! Today I am sharing  my most favorite easy cole slaw recipe with you. As the summer nights are about to kick in,  BBQ is about to be happening on the weekends at my house. How about you?
One of my favorite salad is a fresh and chilled cole slaw which is absolutely wonderful with a great BBQ. I found a recipe few years ago whic is very quick and so easy to make. You would only need a few ingredients and 10 minutes of your time.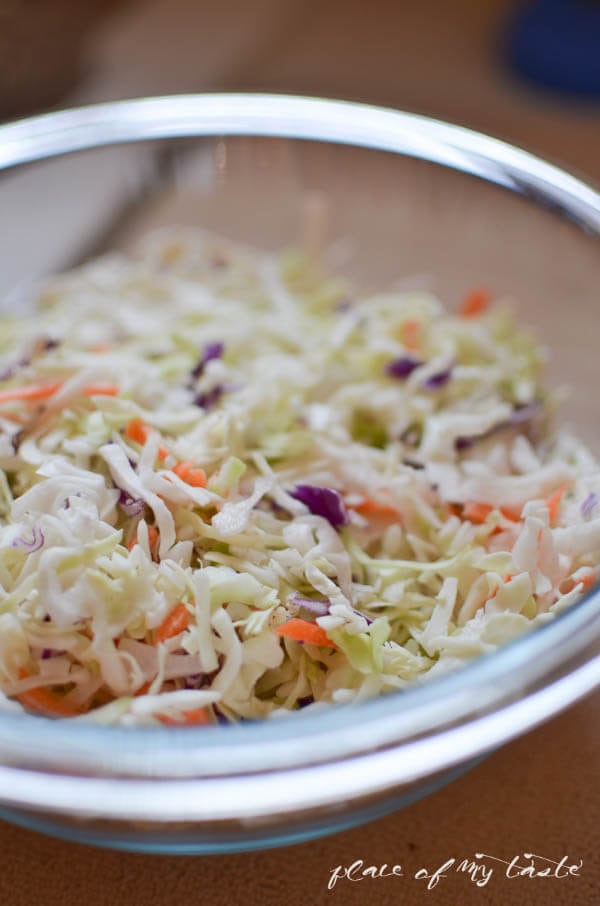 Easy Cole Slaw Recipe
 You can find fresh, already shredded  cole slaw mix in every grocery store. If you prefer, buy green cabbage and carrots and shred it yourself.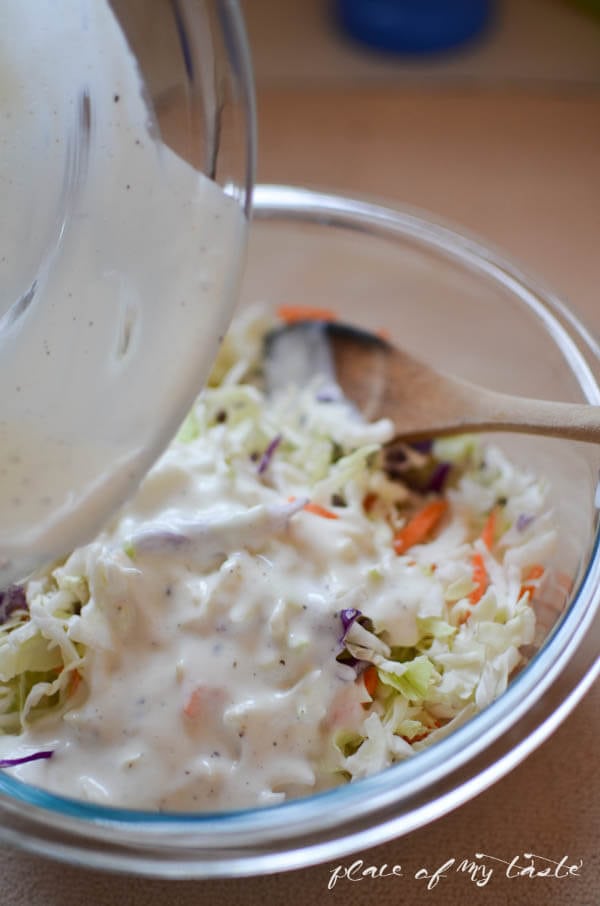 Yield: 0
EASY COLE SLAW RECIPE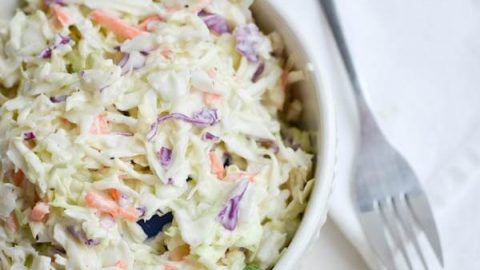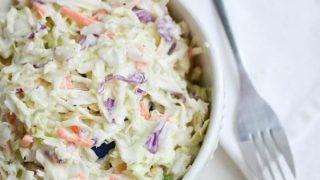 Ingredients
1 16 ounce bag coleslaw mix
2/3 cup mayonnaise
1/4 cup sugar
3 tablespoons milk
2 tablespoons vinegar
1/2 teaspoon salt
1/4 teaspoon pepper
Instructions
Combine all ingredients in a large bowl,except cole slaw mix and combine well.
Add the cole slaw mix and toss to coat.
Cover and refrigerate several hours or overnight to allow flavors to blend.
What a great and easy salad.
The longer it sits in the refrigerator, the better it is!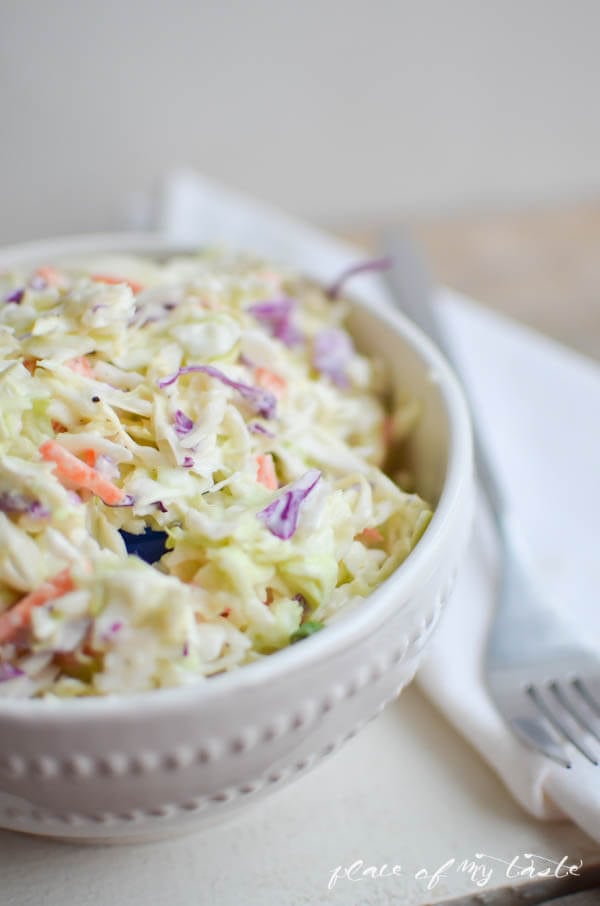 Will you make it?
And how about making this amazing Raspberry Lemon Lime Iced Tea as a  refreshing drink for your BBQ night?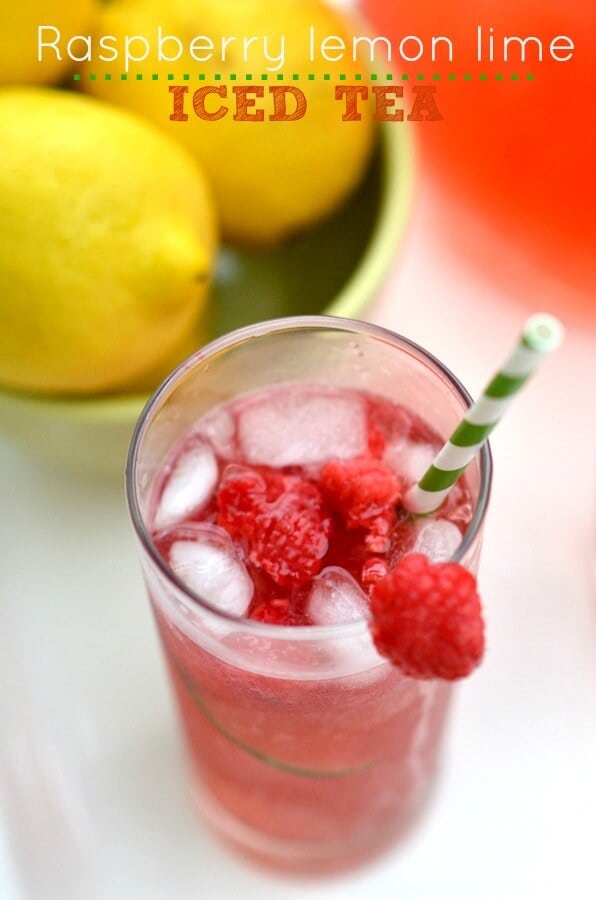 On a projecting side, we were able to do a little  spring cleaning  and as a result, we finally start seeing an organized garage space. Phew!
Come check out how we got this garage organized…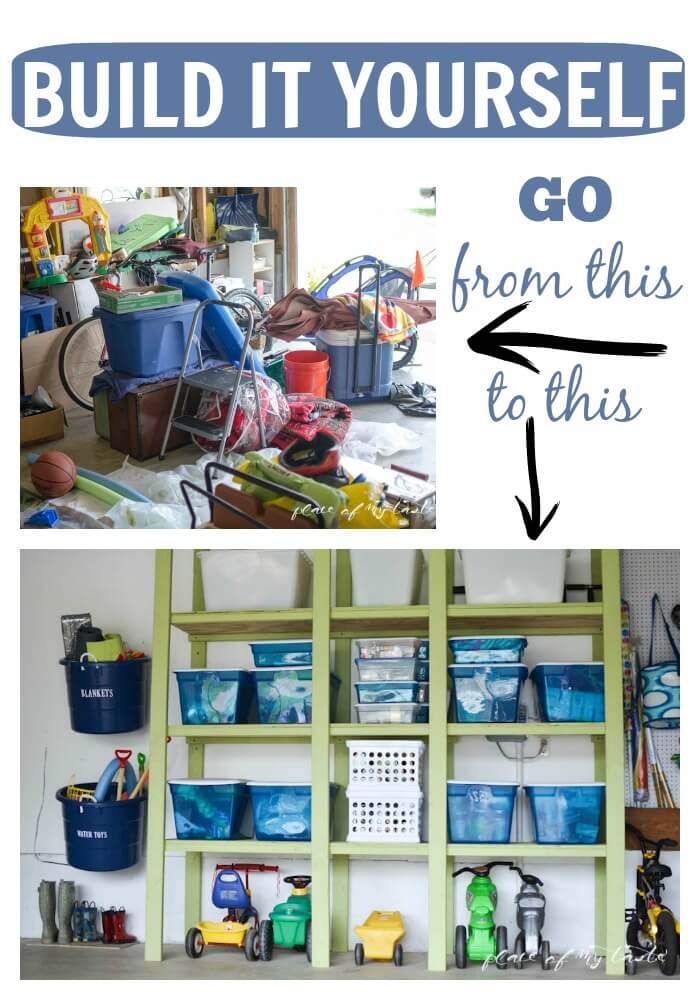 … and make sure you will check back on PLACE OF MY TASTE as I will show you our Happy and Organized GARAGE reveal this week!
Thanks for reading and a big hug to Emily for having me today!
Xoxo~
Aniko