I realize now I don't have a picture of the final result, but you can get the idea!
I made a birthday/housewarming gift for a friend earlier this fall. I cut fabric (sealed the edges with fabric glue) and hotglued it all together. It was super fun, easy and I love the result.
I hot glued it to the card board that was the backing for the frame I used, then put in in the frame. Gluing it down kept the fabric all stretched out and flat in the frame.
I glued on a few buttons for embellishment, and added a quote to finish it off.
here are a few more shots of the flowers and the stitches I used on the leaves.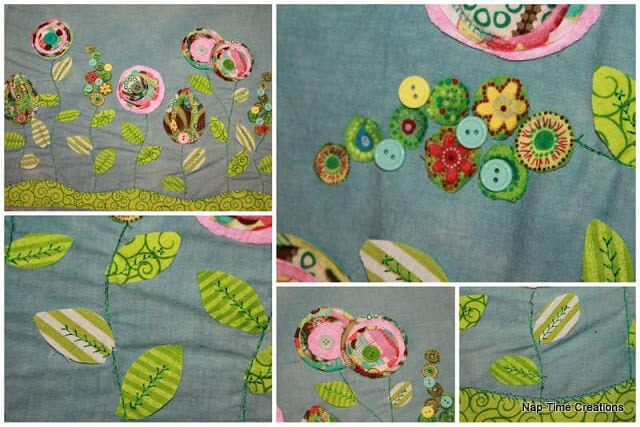 I hope this inspires you to make a fun fabric flower picture!
shared with these great parties:
Hookin' Up Party-House of Hepworths 
Show Off Your Stuff-Fireflies and Jellybeans
Eats & Treats Thursday-Bargain Hoot
Doggone Dirty Crafting-Rhinestone Beagle
Everything but the Kitchen Sink-A Little Knick Knack
Pinkalicious Thursday-Frugalicious
Crafts for Under 20 Somethings-Bear Rabbit Bear
Beyond the Picket Fence –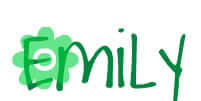 Looking forward to seeing you around the blog…. don't be a stranger!