First, I have a couple of announcements….
1. Great giveaway coming soon!! Are you a follower? Looking for 300 so I can giveaway a yard of my
custom fabric
!
2. On Aug. 6th Tasty Tuesday will be come Tasteful Tuesday and I will have TWO parties… one for food and one for crafts! I will do features for both parties each week as well. Spread the word!
Now… I was inspired by
THIS
link last week and created my very own version of a 
Olives (I left one corner without for my husband who doesn't like them)
Chopped veg ( yellow pepper, onion, cucumber, tomatoes and artichokes)
We ate it with pita chips and it was amazing! 
I found it slightly bland, so I would recommend adding some more spice or a flavored hummas.
And now onto your delicious goodness! I really appreciate those of you who put a link back to this blog or post directly in your linked post! So thankful!!!
 AND….. Party Time!!!!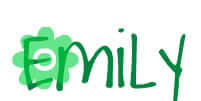 Looking forward to seeing you around the blog…. don't be a stranger!