Wow, last weeks party was amazing! I've been getting SO many great ideas from the links. I've tried BOTH of these amazing recipes in the last couple of weeks and I LOVED them… So I'm sharing the links again today. 
I didn't get a picture of my iced coffee (BUT I WILL make it again!!!) and I'll share my Turkey Sandwich another week.
On to this week: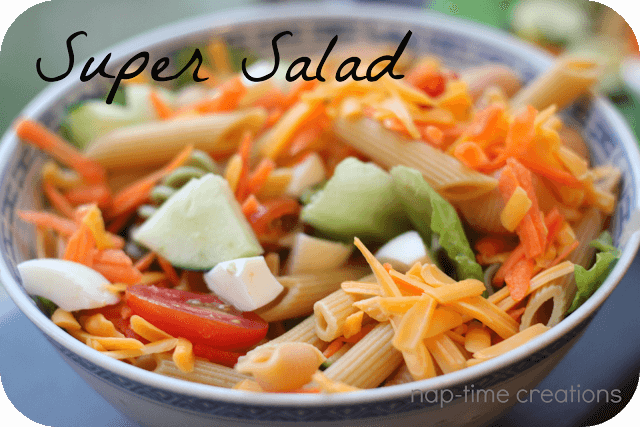 This is one of my favorite summer meals! I call it a super salad because its not a side-dish, its a meal!
I start with a lettuce base, and add some pasta. From there I add some or all of the following:
Grilled chicken
Hard Boiled Eggs
Cheese
Tomato
Cucumber
Shredded Carrots
Top with your favorite dressing and… EAT!
You might think that if you have kids this might not work… I serve them a deconstructed version of the same and they love it. Who doesn't love a whole meal that you can dip in ranch!?
 And, to complete the meal I serve with bread. A favorite is my Clover Dinner Rolls, but if I don't have time for those I sometimes make something quicker.
  Now…. the features from last week. 
1. Taking Time to Create- Crocheted Striped Tote
1. Vivi's Messy Kitchen-Pretzel Toffee Chocolate Bark
2. Simply Sweet Home- Chocolate Chip Cookie Dough Dip
3. Morsels of Life- Peach, Onion and Bacon Salad 
(I'm so intrigued by this!!)
4. Mo' Betta- Panzanella Salad
5. Salads and Such-Tomato Chicken Salad
Can't wait to see what the party holds this week!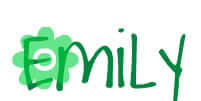 Looking forward to seeing you around the blog…. don't be a stranger!