Easy Pizza Crust or Breadsticks
1 ½ Cup Wheat Bread flour
Dissolve yeast and sugar in warm water. Let sit 10 min. Should foam a bit.
Stir in flour, salt, and oil. Stir until mixed, take out of bowl and knead on floured surface until dough forms. Sit 5 min. Roll out, top, and bake for 20-30 min at 230 degrees. 
To make into Breadsticks…
Add Italian Seasoning (or oregano, Basil, etc), Parmesan cheese, and one more TBS oil to the dough..
Roll out into rectangle shape ½ inch thick.
Place on greased cookie sheet and let sit 30 min. to rise. Cut into strips with knife, do not separate.
Great with pasta, dip into sauce, etc. Use all White flour if wanted.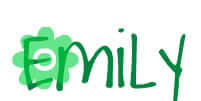 Looking forward to seeing you around the blog…. don't be a stranger!