December
 A Little Holly Holiday! 
I hope my year of pillows has inspired you to make some festive couch wear for your house! Can't wait to hear about what you come up with.
In case you missed them…here are quick links to all my other "year of pillows"….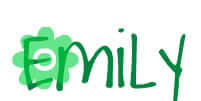 Looking forward to seeing you around the blog…. don't be a stranger!