Ok, confession time first… I have no new recipes to share with you this week. I've been busy traveling around seeing friends and just relaxing at my parents this week, so no real cooking. BUT….I do love the food of summer. In Hong Kong we have very few restaurants that you would see here; McD's, KFC, and Pizza Hut are about it… none of those are my favorites. So… I always look forward to our summer visit to family… AND…some of my favorite foods! 
When I'm not grilling…
here's a peak into what I have been enjoying over that past several weeks
Onto the features for today… Last week I went a little crazy with the desserts, so today I'm trying to keep it a little less sweet. Be sure to grab a button if you are featured!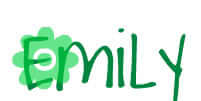 Looking forward to seeing you around the blog…. don't be a stranger!