I received compensation and information and/or free product from The Hershey Company and/or Collective Bias. All opinions expressed within are my own. #AnySnackPerfect   #CollectiveBias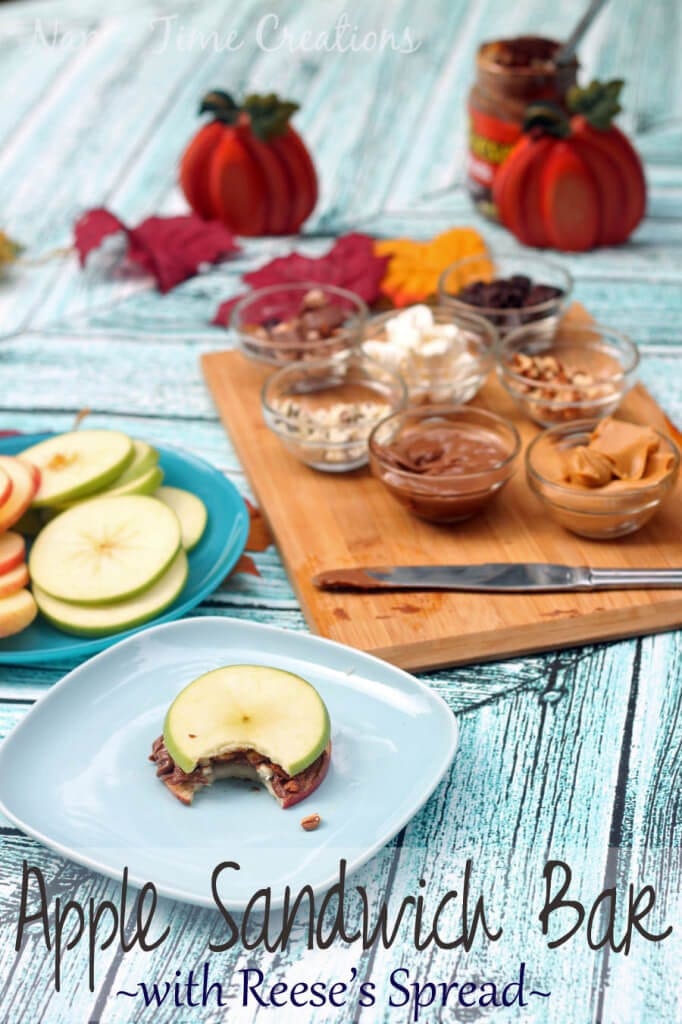 I love fall food!! Apples and Pumpkins, yes please!! Although we eat apples all year round, when fall rolls around I want to bake, eat and create all things apple. I had so much fun creating this Apple Sandwich Bar with Reese's new Peanut Butter Chocolate Spread. Apples, Peanut Butter, Chocolate and toppings… oh yum!!! My boys had even more fun eating it all up after the photos! {ha!}
Here is what you will need to create your own tasty Apple Sandwich Bar.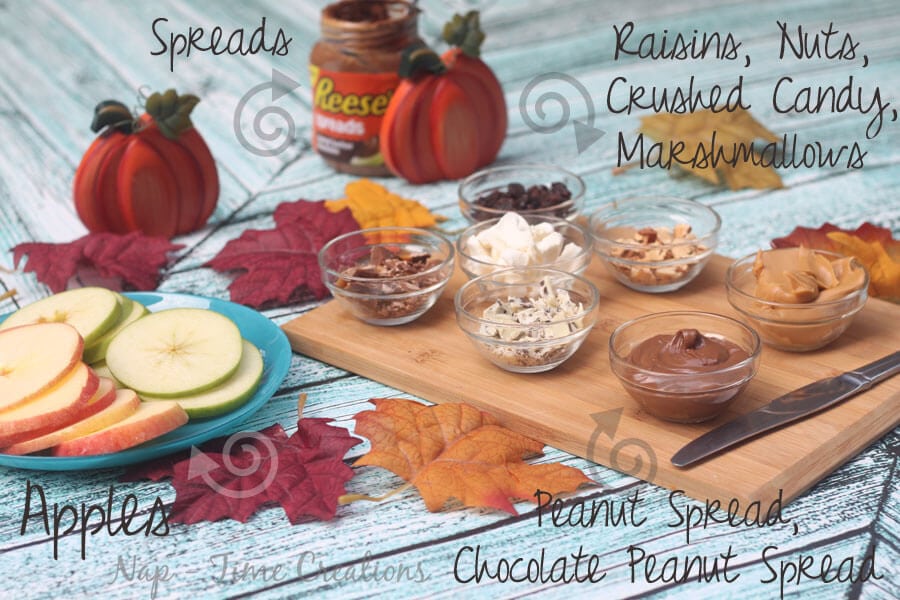 Have you ever made Apple Sandwiches? Apples make a great surface to spread and sprinkle and eat! Take your favorite variety of apple and slice thinly. **tip** if you plan to use the apple slices more than 5 min. later, squirt lemon juice on the slices to keep them from browning.
Cut out the core from the slices and spread with your favorite Reese's spreads. You can find this Reese's spreads new product at Walmart in the peanut butter isle.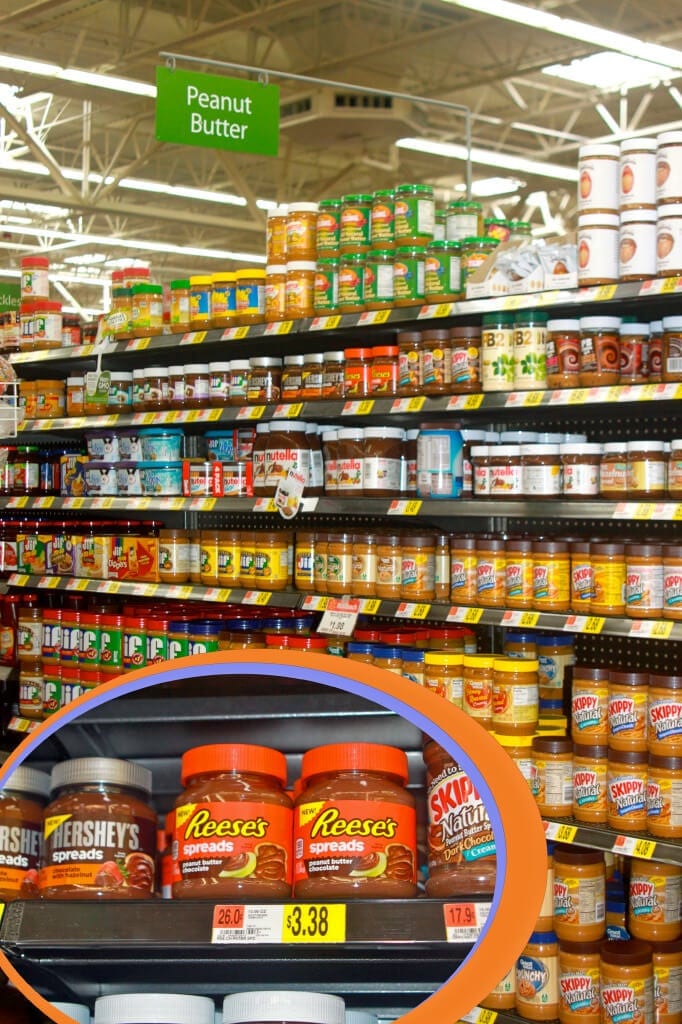 My apple bar has plain peanut butter and peanut butter chocolate spread. The new Peanut Butter Chocolate spread is based on the iconic Reese's Peanut Butter Cup and is the perfect balance of nuts and chocolate.
If kids are making these sandwiches, I would suggest an adult spread all the apples, then let the kids add their own toppings.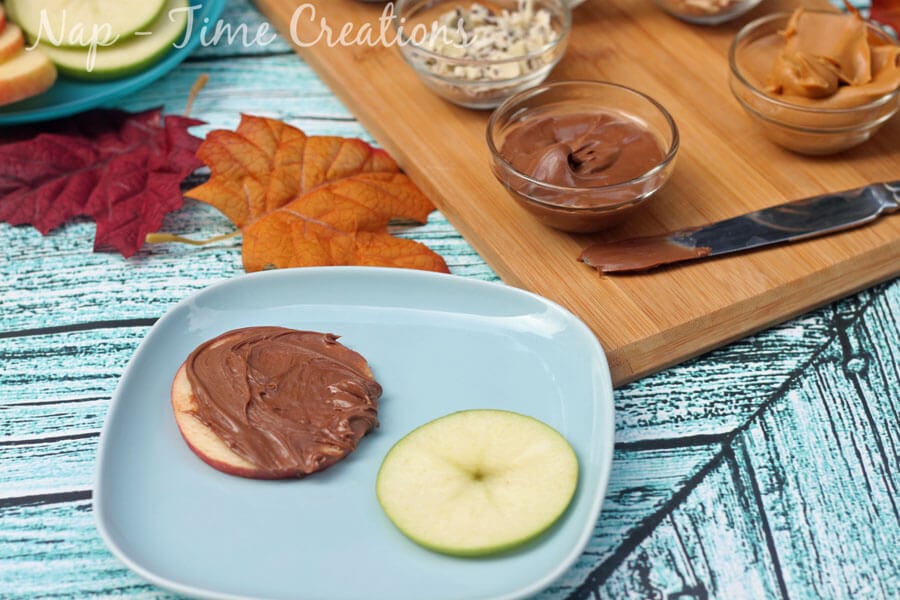 The toppings are the fun part! Add as many toppings as your apple can hold. Nuts, crushed candy bars and kisses made my apple sandwich amazing! Top with another slice of apple, I put the spread on the top apple too, better for holding more toppings!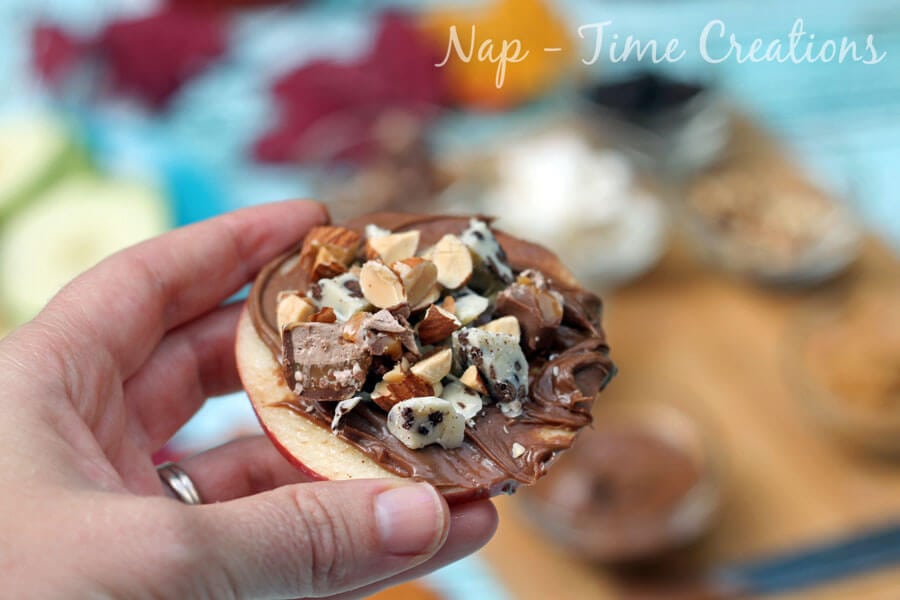 Looks amazing, right?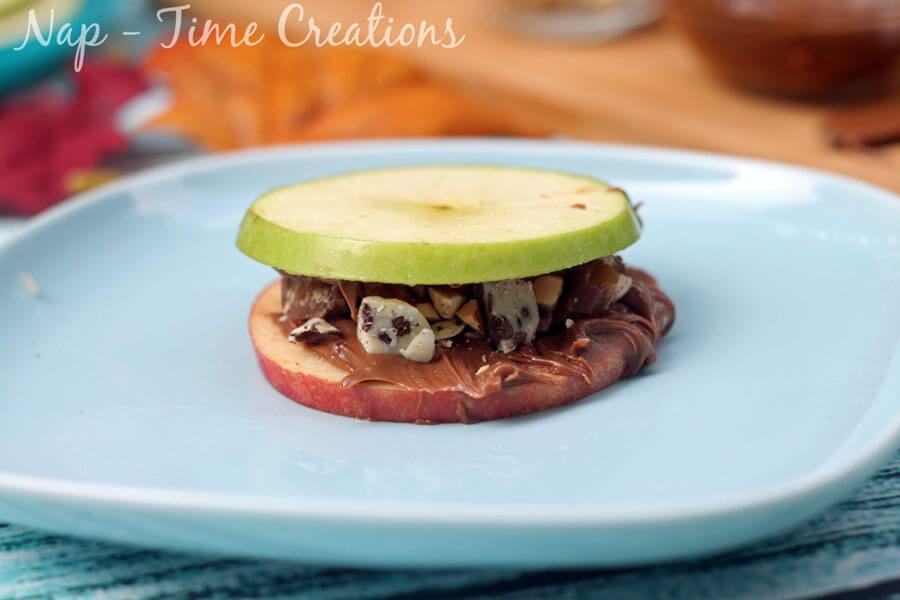 So, for your next fall party, put together an apple sandwich bar… complete with all your favorite Reese's spreads and toppings and lots and lots of APPLES!!! It's the perfect snack for any event. Let your friends and family make their own apple sandwiches and watch them enjoy the tasty snack.
Walmart will be hosting Reese's spreads tasting demos in stores Nov. 13th-16th find out if your store is participating by check the list HERE. I've also got a chance for you to win some yummy Spreads.
Check out these other fun posts