You will need:
1 1/2 teaspoons red wine vinegar
1 teaspoon salt
2 heads broccoli, cut into bite size peices
3/4 cup extra virgin olive oil
4 cloves garlic, minced or presses
2 tsp cumin seeds
2 tsp sesame oil
large pinch of red pepper flakes (I left this off when I wanted my kids to eat it.)
1. stir together vinegar and salt. Add broccoli and toss to combine
2. in a skillet heat oil until hot, not smoking. Add garlic and cumin, cook until fragrant around 1 min. Stir in sesame oil and pepper flakes. 
3. Pour this over the broccoli and toss well. sit at room temp. for 1 hr. can chill up to 48 hours if needed.
Here's one of my kids eating it with my fresh baked bread ( I need to share this recipe!) and our
Mexican egg
rolls for a tasty dinner.
Now… we didn't quite make it to 100 this week, but 99 is pretty good! I'm so excited to see this little party grow and see so many new sites link up each week. If you are new to the party I would love for you to leave a comment so I can come check out your site too! 
Once again all the features are posted on the Nap-Time Creations facebook page and on the Tasty Tuesday features board on pinterest. Both can be access at the top right of this blog in the connect area.
let the awesomeness begin!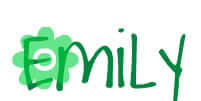 Looking forward to seeing you around the blog…. don't be a stranger!