This Pumpkin Pie Apple Crisp is all my favorites rolled into one. It's that time of year again… FALL!! Which means fall baking… PUMPKIN and APPLE! Yup, I love everything apple and pumpkin and have been drooling over my newsfeed for days, so it was time to get baking.  This fall dessert combines two of our favorites. Pumpkin Pie and Apple Crisp!
Pumpkin Pie Apple Crisp Recipe
When I first mentioned making this to my husband he was skeptical… actually so was I, but I love Apple Crisp… and I love Pumpkin Pie, so why not combine them into one big happy family?
The result was HEAVENLY!!!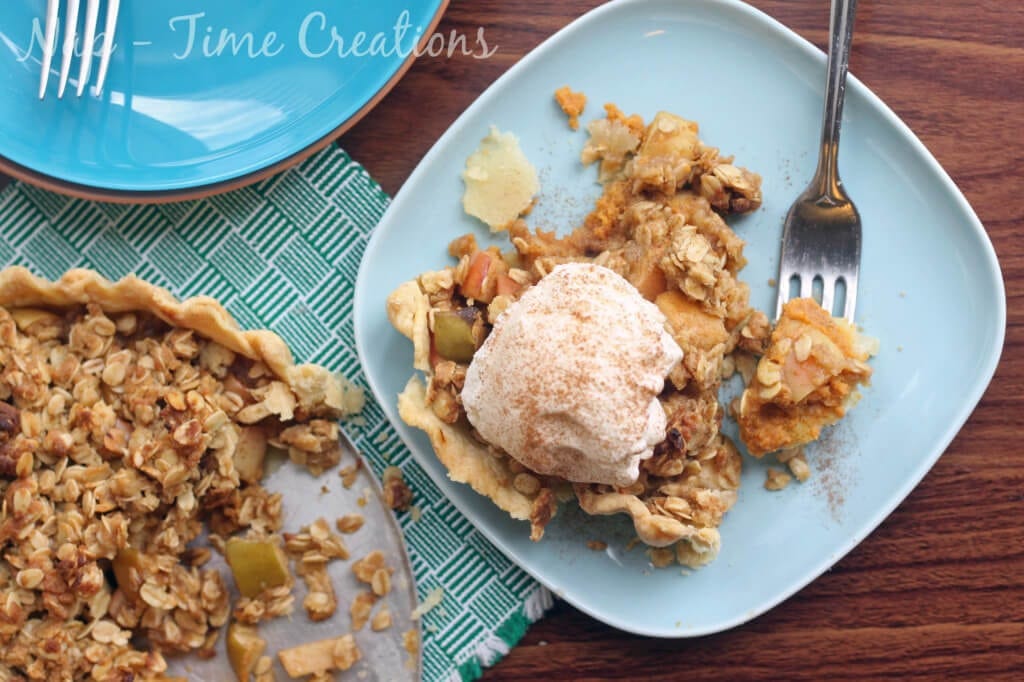 I love having both pumpkin and apple in every bite. You might be skeptical of this combo, but if you like both of these flavors you will love it!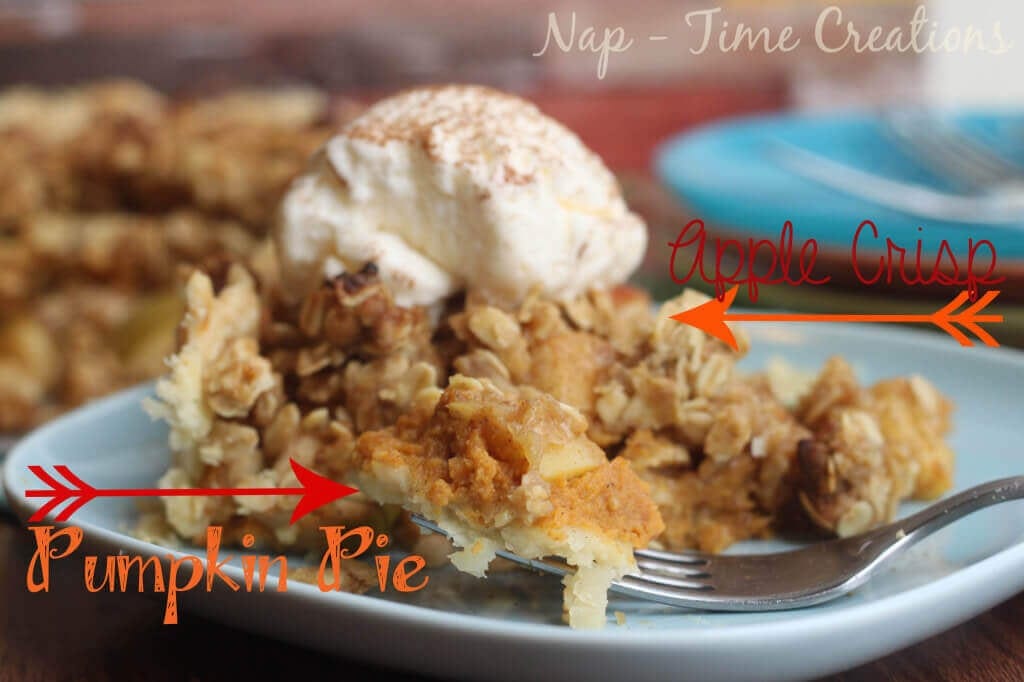 Ok… let's make one of these mouth watering desserts.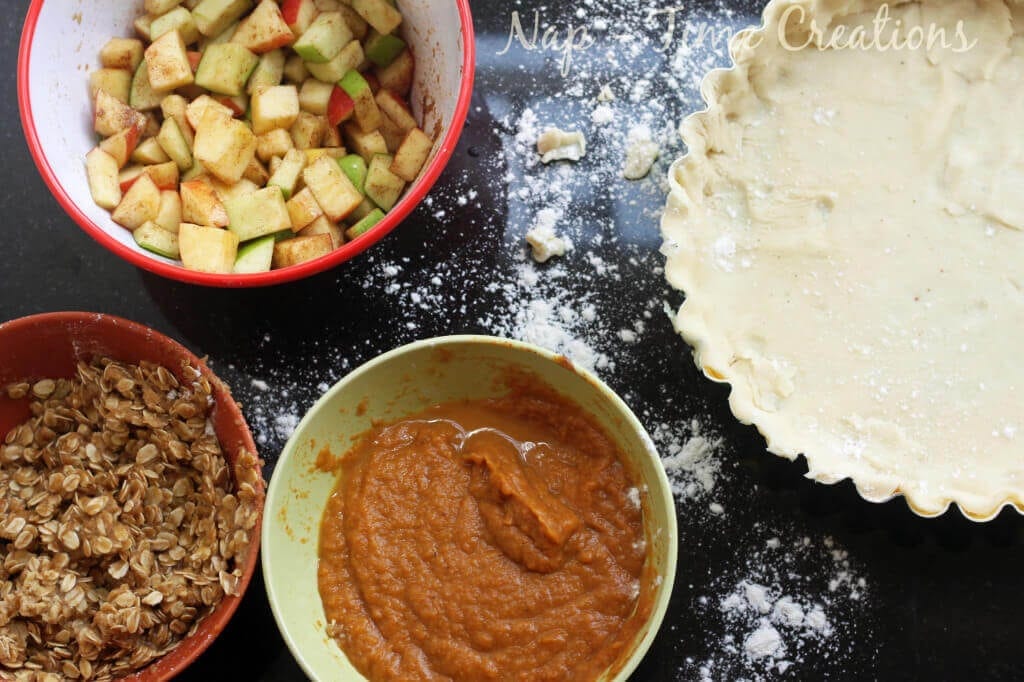 Yield: 0
Pumpkin Pie Apple Crisp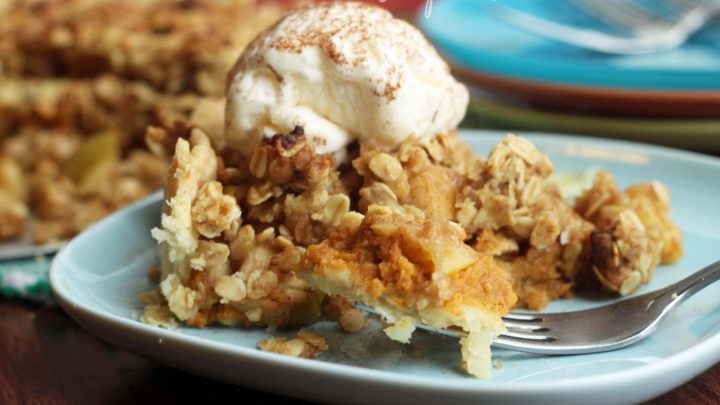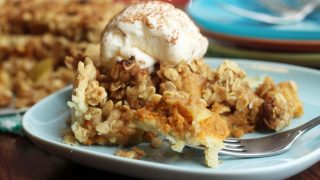 Ingredients
1 pie crust (I used the just add water box kind, but you can also use an unbaked frozen one or use your favorite recipe from scratch.
Layer 1
1 cup pumpkin pie filling
1/4 c. evaporated milk
1 egg
1 tsp pie spice
Layer 2
4 apples, peeled and chopped
1/2 c. brown sugar
1/4 c. white sugar
1 TBS cinnamon
Layer 3
1/4 c. brown sugar
1/2 c. oats
1/4 c. melted butter
 
Instructions
Heat oven to 375
1. Mix all the layer 1 ingredients together and put into an unbaked pie crust. Bake for 10 min.
2. Take out of the oven (will still be soft) cool for 10 min.
3. Mix chopped apples with sugar and cinn. Put on top of the pumpkin trying not to disturb the pumpkin too much.
4. Mix the layer 3 ingredients together and drop small bits of the crumble mix on top of the apples.
  Put back into the oven for another 35-45 min until the crumble begins to brown and the apples are soft.
The baked result. At this point I still wasn't sure how it would taste…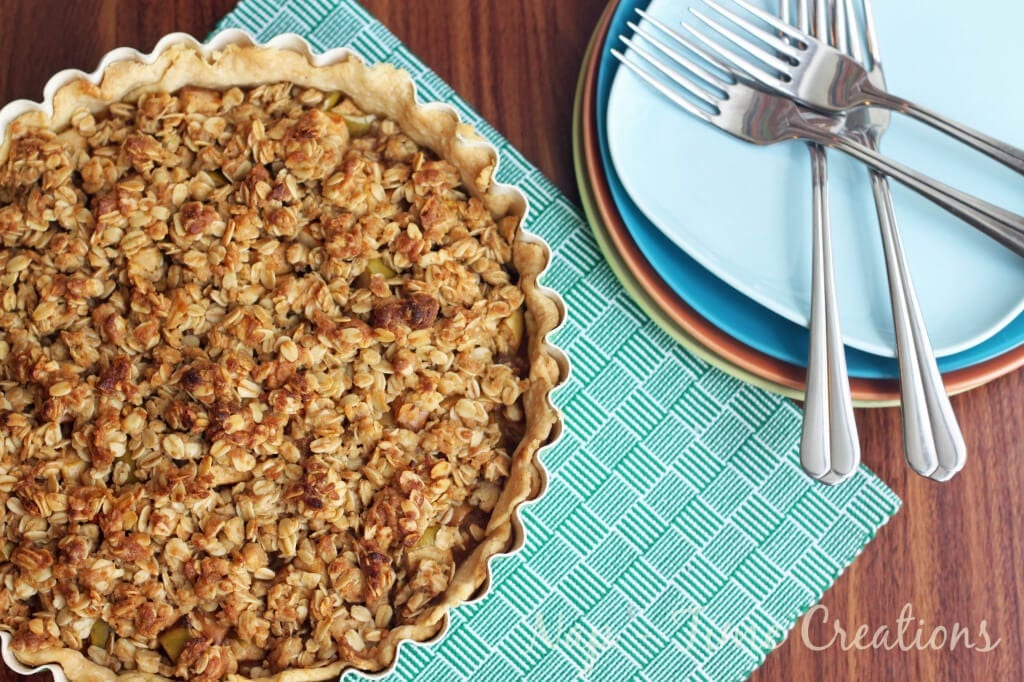 On first bite… I was in love… with the pie (and my husband!)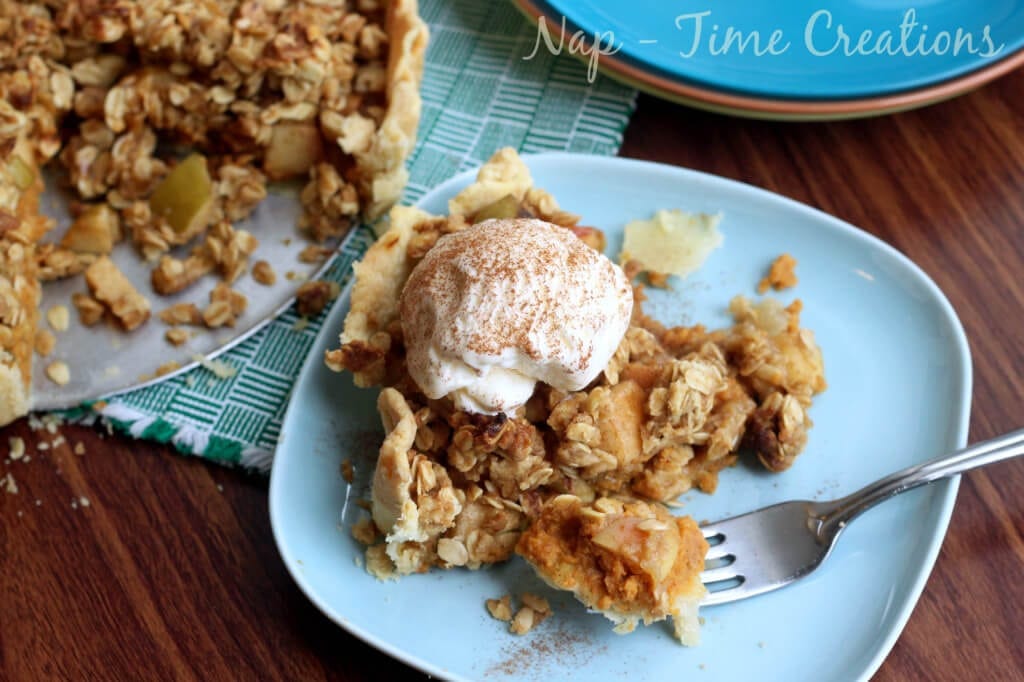 and I think its pretty nice to look at too!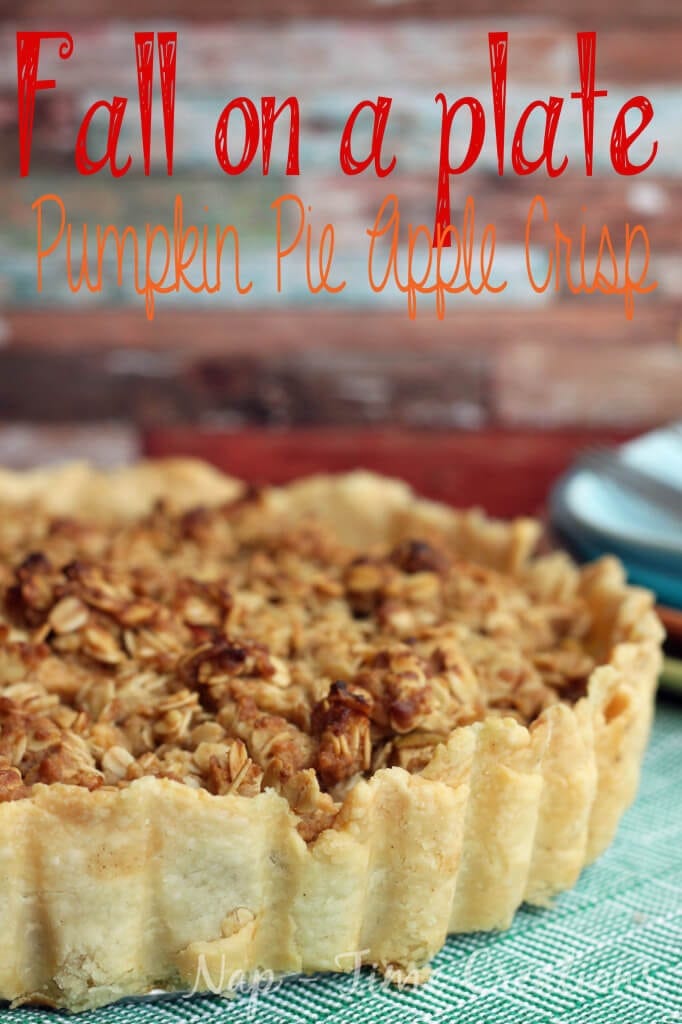 Yum!!!! I may never go back…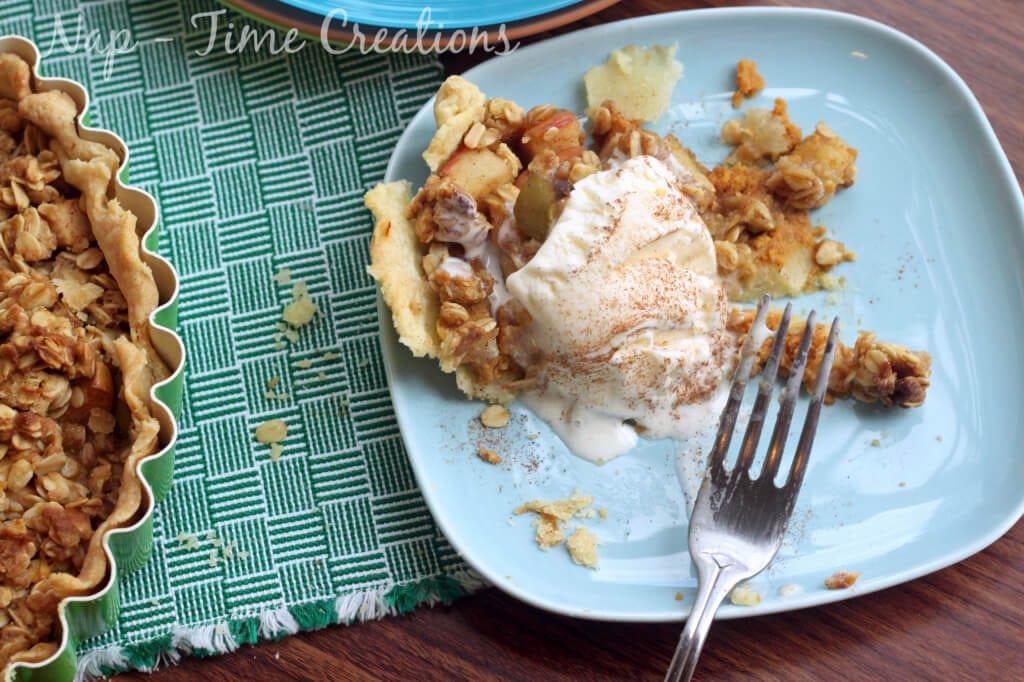 For other pumpkin recipes see: