I made two table runners last year to giveaway, and I've been wanting to make one for our home since then. I decided to make a quilted table runner to go with my other fall decor. I also wanted to try something new, so I bought
this pattern
from craftsy.  I'm not really a quilter, as I mentioned in
this post
, but I'm still pretty happy with the results. My points aren't as crisp as the pattern, but I think it looks ok {for my house!}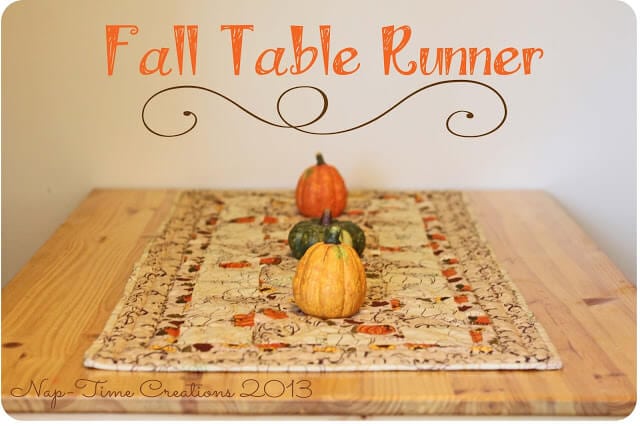 It sewed up fast…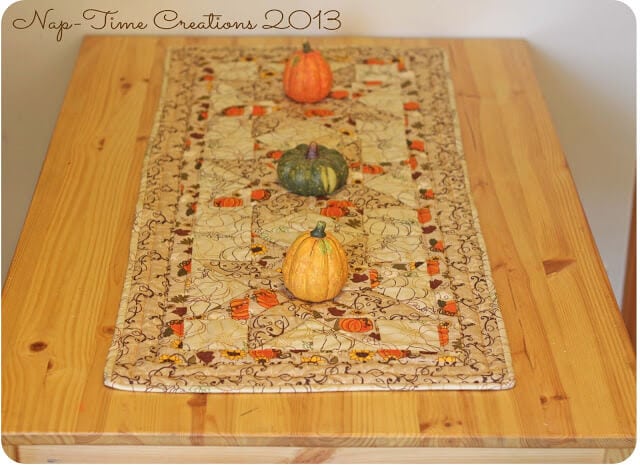 I wish I had used less busy fabric, but this is what I had on hand. Its hard to see the stars clearly.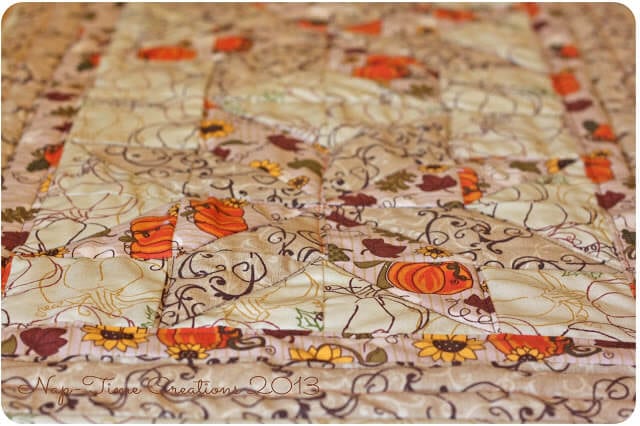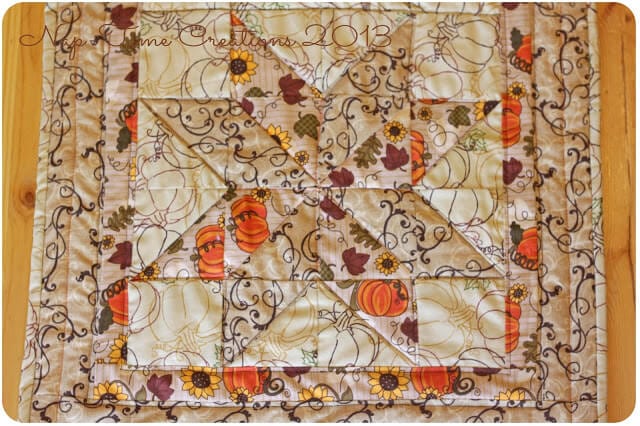 On the back I used a solid panel of the pumpkin print.
 We've had these little ceramic gourds from the dollar store for year, and I love them with this runner.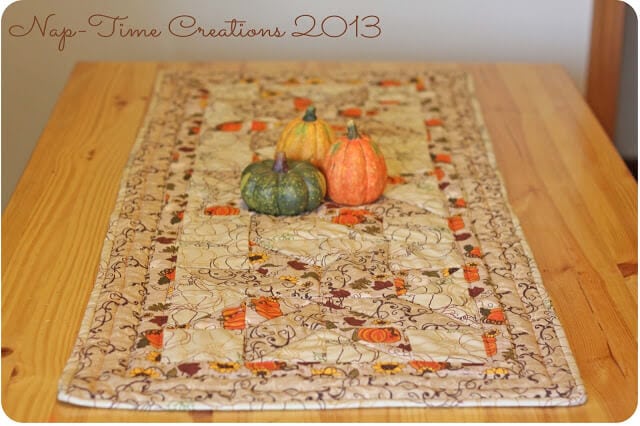 Or maybe I should put these homemade fabric pumpkins on it. The quilting is a bit puffy… not sure why, maybe I need to quilt it more.. I used a thin batting, but it still seems thick. Not sure how I feel about it.
Here are some other fall projects I've done. I'll be doing a fall review of my projects tomorrow.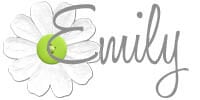 Enter your email address:
Looking forward to seeing you around the blog…. don't be a stranger!
Check out these other fun posts