So I've wanted to spice up this bookshelf for a long time. Its an IKEA shelf so you can't remove the back or the whole thing falls apart (yeah!) So I was stuck with the boring white back and not being able to see our paint on the wall behind. I found this black/white pattern contact paper and thought it might look nice. It matches the other colors we have in the room….
BUT… is it too much? We display a lot on this shelf already… is the pattern behind just too much? Please let me know as I have only done the middle section and am debating about the top and bottom section.
Oh, and I know you can see all the wrinkles in the contact paper in this photo (opps!) you can't see it in person which is why I haven't fixed it. (I'm NOT a perfectionist) But, trust me, it does look fine in person, I think the flash was to blame here.
Does this collage make you dizzy? It is a bit crazy for me with the overlaps, but I was trying to show the part that is done and the two that aren't.
P.S. Do you like our Starbucks Mug collection? We've been collecting from all over the world for years… we have more that 30 mugs now!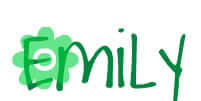 Looking forward to seeing you around the blog…. don't be a stranger!