Hello! Happy Tuesday (or actually Monday night) It was another fabulous (and growing) party last week. I love going around and checking out the new blogs that link up!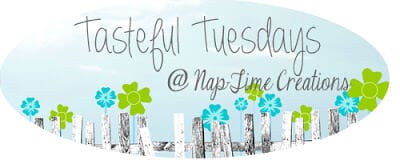 Also of note, I posted a Bread and Pizza Round up over the weekend….I was just drooling!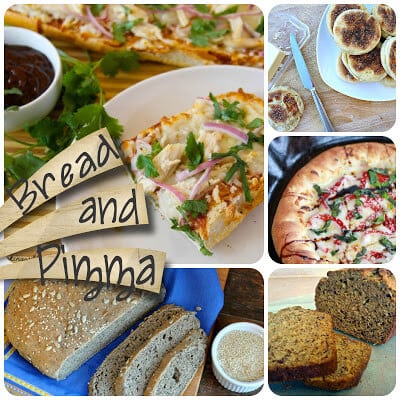 and….I know I said I wasn't going to share recipes with the party, but St. Patricks Day is coming up SO fast… and I wanted to get this out… so… How about some St. Patty's Pasta for dinner next Sunday?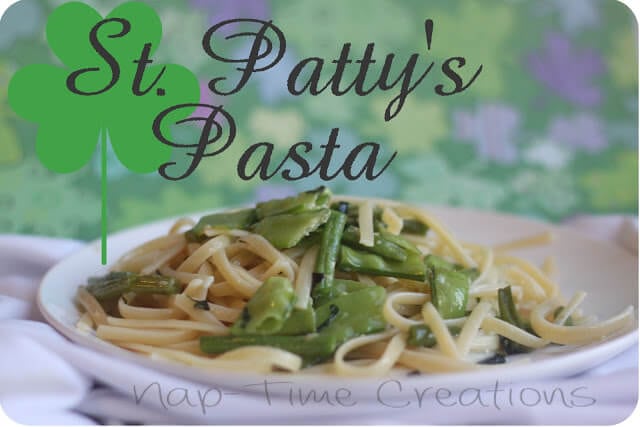 This was super easy to make and was a hit with all four of us… WIN!
You will need:
Serves Four
pasta
large handful of green beans and another of pea pods
garlic salt
olive oil
Parmesan cheese
fresh basil leaves
Start by cooking your pasta.. I used half a bag of linguini type pasta for this dinner, but use what you like.
For the veg/sauce mix.
Chop a handful of green beans into bite size pieces.
Do the same for a large handful of pea pods.
Heat a TBS of olive oil in a pan and then throw in the beans and peas. Add a couple shakes of garlic salt for flavor. Cook over med/high heat for around five min. or until just tender. Add a 1/4 cup of Parmesan cheese and stir quickly. Add 1/4 cup olive oil (this will be the "sauce") and cut up a few leaves of fresh basil for garnish. Stir the cooked pasta into the sauce, serve and eat hot. yum!
Alright friends! Time to party… bring your latest and greatest! Can't wait to see what you are up to!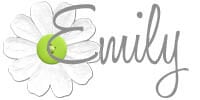 Enter your email address:
Looking forward to seeing you around the blog…. don't be a stranger!