I have been working on how to hem stretch fabric since I started sewing for my kids. Since knit is MY FAVORITE! Today I'm going to share a few years worth of trial and error in one simple video tutorial. Several years ago when I really started sewing a lot for my kids I fell in love with knits, LOVE sewing with knit fabric! BUT, for awhile I had a hard time top-stitching and hemming my clothes. I used a zig-zag stitch for awhile, and that works for the stretch, but the looks wasn't as professional as I would like. SO… I tried out a few things… and found the perfect knit hem.. Last year I got a Coverstitch machine and even more options for hemming stretch fabric became available to me. This post will discuss sewing with both a "normal" sewing machine and a coverstitch machine. Both have great options for hemming stretch fabric.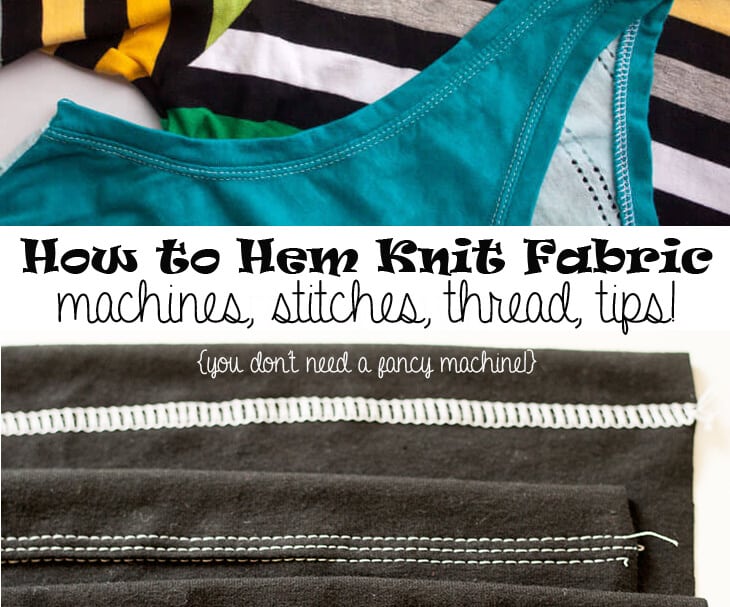 How to Hem Stretch Fabric –
How to Hem Knit Fabric with a sewing machine –
Hemming with a Cover Stitch –
Projects to try with Knit Fabric –
Helpful Supplies for Sewing with Knit –
Please let me know if you still have questions about this technique… I'm happy to help.
Here are links to the products mentioned in the video {affiliate links}
Brother Cover Stitch
Brother Sewing Machine
Knit/Stretch Fabric at a great price
Check out these other fun posts